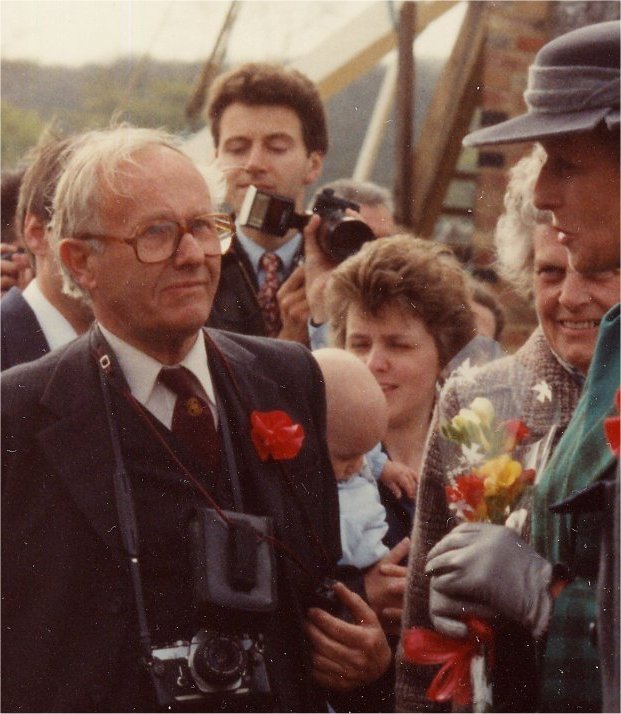 Family & friends
In the 1950s, Frank met Betty, his future wife, through the Sussex Pathfinders. She had moved from Hertfordshire to Worthing with her parents and siblings and became a member as a means of making friends. Frank and Betty married in 1952. Like his father before him, Frank married late in life and his daughter, Joy, was born in April 1957 when Frank was 39. Joy married Chris Ford in 1975 and Frank discovered a shared interest with Chris in maps, the countryside and walking. In 1983, Frank's first grandson, Jonathan, was born, and followed closely by brothers Nicholas and William. Frank delighted in his grandsons and developed strong bonds with them all.
Frank's family gave him a surprise party for his 80th birthday in November 1997. He was genuinely surprised to see so many friends and family there to greet him. The occasion allowed many people to give personal tributes on his lifetime achievements.
Sadly, Frank only lived for another seven months but during this time he included a trip to Hungary in August 1997. Age was catching up with him and he did find that trip exhausting as it was a very hot summer. One of the last SPAB mill visits he had arranged was to take place in May 1998 to the restored Hogg Hill Windmill, home of Sir Paul McCartney. However, according to Mildred Cookson, the visit did not take place as, on the proposed day, the ashes of the Sir Paul's first wife, Linda McCartney were scattered around the mill and no one was allowed near.