AN OUTSTANDING COLLECTION OF BOOKS AND JOURNALS ON MILLING
All of the books in our collection may be consulted free of charge at our Library and Research Centre at Watlington House in Reading. It provides a peaceful and bright, airy space where you can enjoy continuing your research.
If you would like to visit us, please make an appointment.
Reference library
Our library holds thousands of printed books and pamphlets, including most of the standard works on traditional mills and milling as well as specialist publications on various topics and sites worldwide.
See our review on our early educational publications on roller flour milling and our survey of early 20th century trade catalogues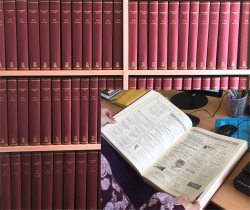 Our Catalogue
Our bookshop
If you cannot find what you want in our Library, or you want your own copy of a book, check our continually updated list of books for sale. We stock many important mill books, both new and those second-hand titles which are surplus to requirements and have been donated to raise funds
Map collection
Find out about our collection of maps, both civilian and military, dating from the 18th century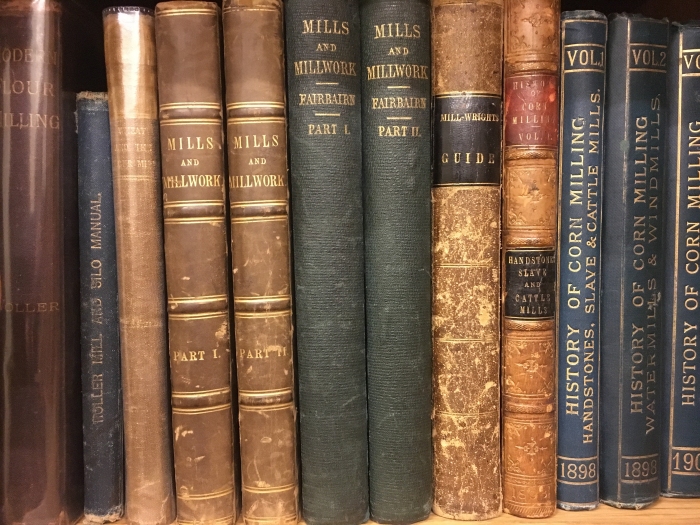 Antiquarian Books
Our extensive library contains a wealth of books from the nineteenth century and earlier. Although we have more than 100 books that are over a century old, there are many gaps so we are always interested to hear of (or be offered) antiquarian books that are related to mills and milling.