When you join the Friends of the Mills Archive Trust you join a community of like-minded individuals: you share our passion for preserving and promoting the history of mills and milling. Whether this passion was inspired by your connection with a particular mill, an interest in history, or a career in milling, you want everyone to understand and value the essential role played by mills, not only in the past but in our lives today.
By becoming a Friend, you will ensure that the stories of mills and the people involved in them continue to be told. Your support will help the Trust grow and engage more people with the fascinating history of mills and milling.
Friends help us to rescue material and share it with the entire world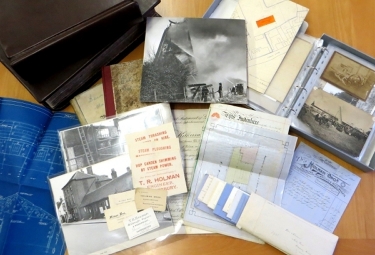 Thanks to our Friends and donors, we have rescued, restored and protected over three million documents and images. We have provided a home for nearly 300 collections, including the irreplaceable work of the windmill expert, Rex Wailes, as well as the thousands of printed books and pamphlets that live in our library. Together, our material offers a unique opportunity for researchers and the public to discover the rich and diverse array of crafts, people, buildings, machinery and equipment associated with mills in the UK and around the world.
As a Friend, you will help to make our collections freely available to everyone for research, education and enjoyment.
As well as becoming part of a community of mill enthusiasts, you will be entitled to a range of benefits—our way of saying thank you for your regular support.
The benefits we offer to Friends:
DISCOUNT IN THE MILLS ARCHIVE SHOP: Friends receive a coupon code offering a discount on book purchases in our shop, and one for high-resolution images. (This discount does not apply to post and packing charges, which are outside our control.)
EXCLUSIVE PRIVATE EXHIBITIONS/EVENTS: Come and see what happens behind the scenes. Two invitations to all our Garden Parties and Exhibitions.
A 6-MONTHLY MAGAZINE, MILL MEMORIES: Our popular A5 magazine features items from our collection, news about the Trust and features about the people involved. Back issues are all available online and you can choose to have the online version instead of the printed one.
COPYRIGHT PRIVILEGES: Friends can request copyright fees to be reduced or waived altogether. This benefit is particularly attractive to Friends writing newsletter articles, journal publications and guidebooks. Larger books may attract a small charge depending on circumstances.
How your regular donation will benefit the Trust:
Donating £10 per month over the course of just one year will enable us to: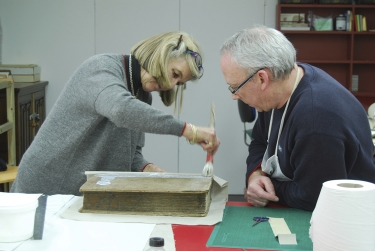 cover the cost of handling queries for one week
purchase 60 protective sleeves for vulnerable drawings
catalogue and digitise 350 records
host our website for a week
Donating £20 per month over the course of just one year will enable us to:
provide the packaging for 6,000 records
catalogue and digitise 700 records
purchase a dust-free vacuum cleaner to clean fragile documents
mentor and provide facilities for a volunteer for a fortnight
Donating £30 per month over the course of just one year will enable us to:
clean 12 architectural drawings disfigured by mould
pay the employment costs of an intern for one week
catalogue and digitise just over 1,000 records
We are registered with the Fundraising Regulator and comply with its recommendations: see our Fundraising Promise.