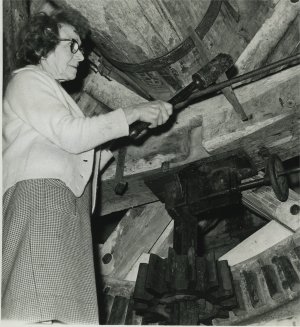 The role of women in the milling industry
From examining the millers, millwrights and those of associated trades on the Mills Aarchive database, it would appear that only one to two percent of those listed were women. Usually, they had inherited the mill from their husband upon his death. As previously discussed, milling was a dangerous occupation and mortality was high. Widows might then inherit the mill in their own right, or would maintain it until one of their sons was old enough to take on the responsibility of running the mill himself.
As the twentieth century developed, it became more likely that women could have the finance and the opportunity to buy and run mills for themselves. At this time, there was greater potential for women to play more of an active role in the milling industry. During the First and Second World Wars, for example, the women of the family were left to run the mills in many cases. This is revealing of the development of equality of rights and opportunities for women in this period. It can also be inferred that in order to take on the running of the mills, women in milling families must already have had an understanding of how the mills worked.
In many cases, when women became the chief millers of a mill they were also assisted by male relatives, namely sons. Since around the eighteenth century, milling families often lived on site, in the mill house attached to the mill. It is likely therefore that all members of the family, including the women, would have at least some basic knowledge of how to run a mill and the work of the miller.
The most common photographic evidence concerning women in the milling industry often shows women as part of a family scene outside of a mill. Although some photos of individual women exist, these family scenes serve to both highlight the role of all members of a milling family in running a successful mill whilst in some ways overlooking the vital role women played. Pictures showing women in the back of a family group are befitting of the attitudes of the time in which they were taken, but further serve to reinforce the typical notion that women did not play an important and vital role in the milling industry. The manner in which women sometimes appear in these images cannot therefore be seen as an entirely accurate or fair portrayal of the significant and demanding responsibilities women often had in a family milling business. This study hopes to expand upon what is known about the role of women in the milling industry and rectify any false assumptions.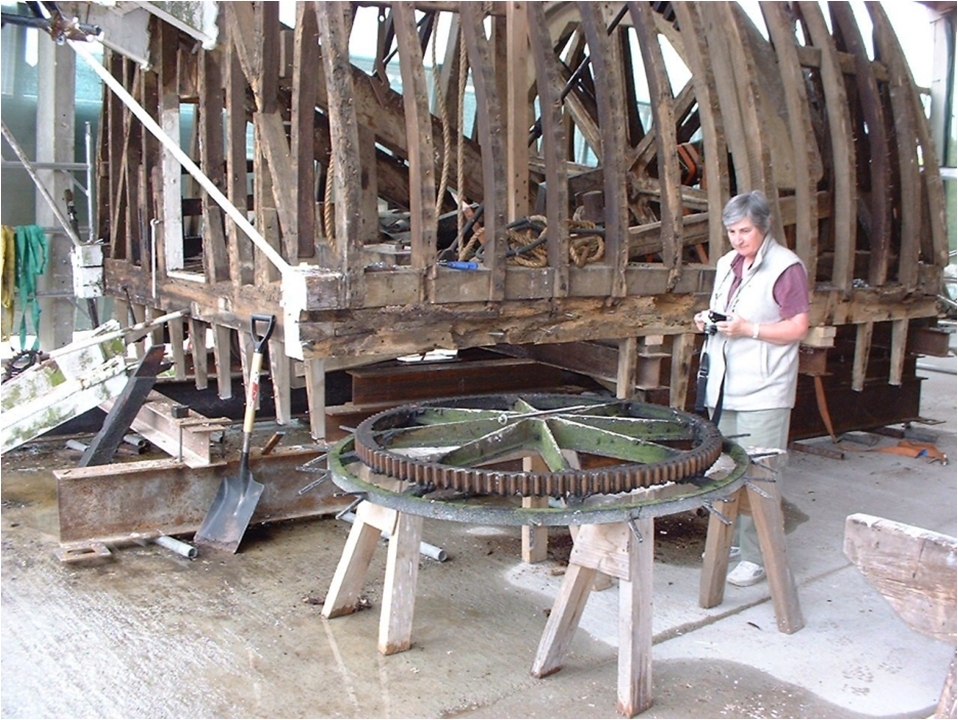 The ways in which women were directly and indirectly involved in the milling industry can now be examined. As is often found when investigating the role of women in history, there can be a divergence between the role and expectations of women in theory and in practice, in the social and economic spheres.