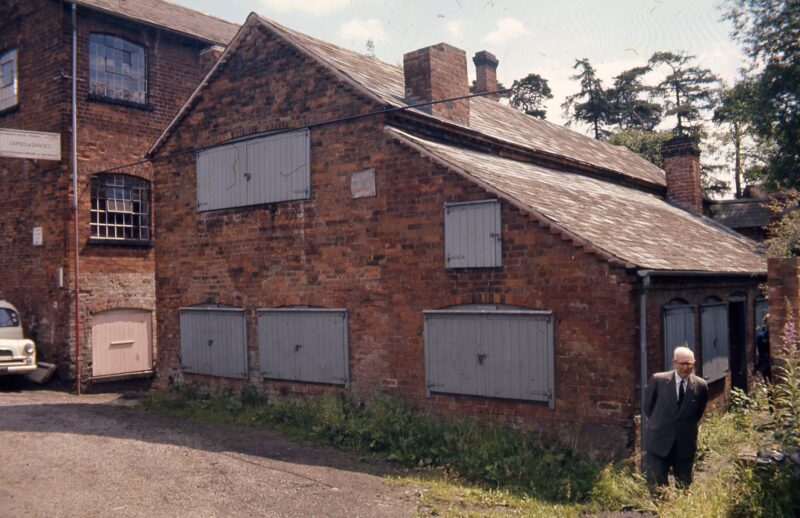 Susan Ing

One of our regular volunteers, Susan Ing, has been sorting through the many books that were donated to our library from the collection of the late Alan Stoyel. In this newsletter she shares some insights in the role of women in needle-making from an article in the book Women in Industry and Technology from Prehistory to the Present Day, edited by Amanda Devonshire and Barbara Wood, 1996.

One of the many interesting articles in this book discusses the role of women in the needle industry in Britain. It focuses on Forge Mill in Redditch, during the nineteenth century, when needle making in the area was at its highest. Millions of needles were exported all around the world at this time. Forge Mill alone could clean and polish three million needles in a week.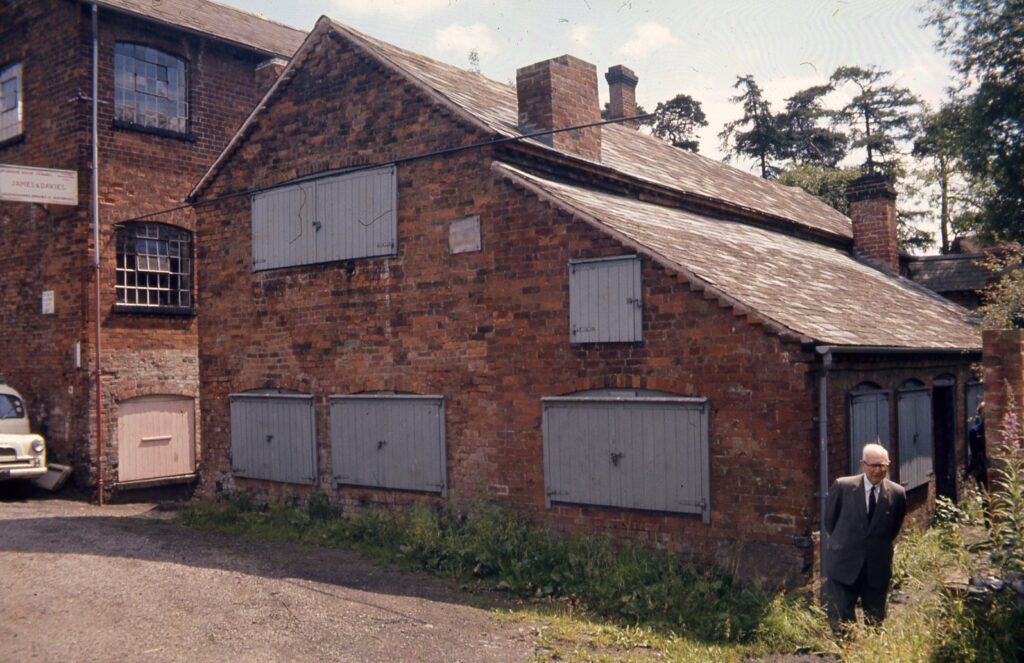 Redditch, like many of the industrial towns in the Midlands was built on the development of small metalworking industries. One could find parallels in the employment practices between women workers in the needle industry and women in other metalworking industries in the area.

Women were employed as chain makers, bucket makers and nail workers at the end of the nineteenth century. They are often portrayed as "hard, economically independent and unusual for doing so." It has also been claimed that women were judged negatively in their appearance and manners, particularly drinking and smoking habits, as this was considered an "oddity" and attributed to their "unnatural independence through work."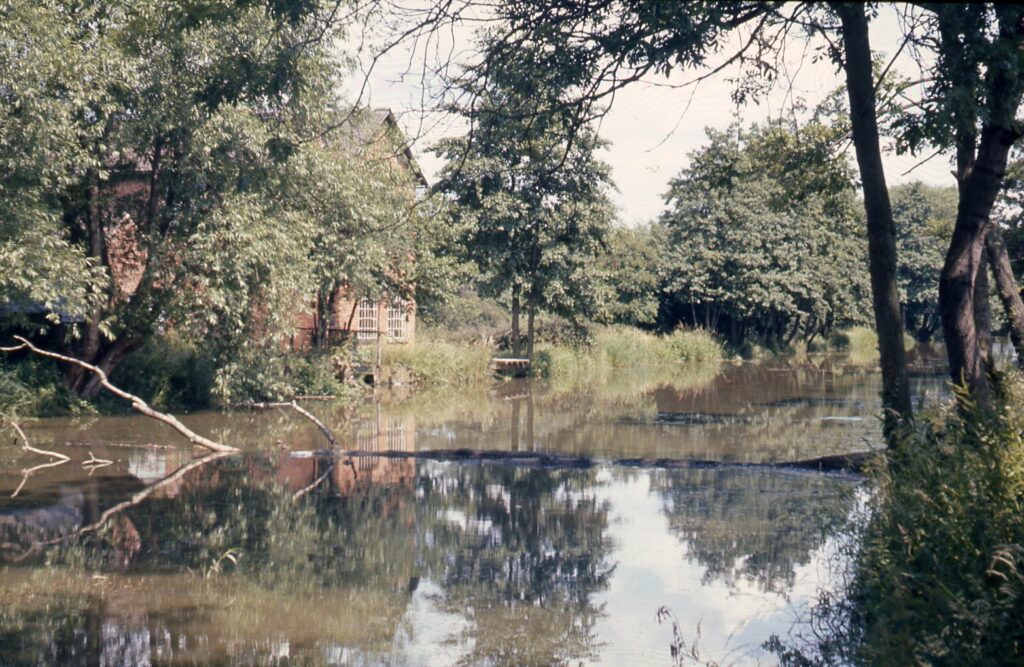 Women have always been employed in needle production, although most known accounts of the industry are known from Redditch needlemakers in the nineteenth century. They tend to focus on the early manufacturing process and the dangers of heavy work, rather than other aspects of work in which women were employed, such as spitting and packing. Where women are mentioned in contemporary accounts, it is often in praise of their "manual dexterity and nimbleness."
In reading this article, amongst others on the needlemaking processes, I was surprised to learn just how complex a task manufacturing needles is. It involves as many as thirty different stages of production. Many others through history have also been surprised by the complexities in the needle making process. Charles Dickens visited a needle making factory, amongst other mills, in Redditch in 1852 and wrote extensively on this. He commented on the skill and strength of the women workers: "a woman… who sat before the little anvil flung with precision between rows of heads, so that they were separated easily and then by another movement, cleaning away all the extraneous bits and sharp edges; delivering her spit needles to complete in form… It is altogether an affair of tact and fine must be the touch, and long the experience required to do such sorting with accuracy." Dickens's account does recognise women were involved in aspects of needle making, although the general picture reflects women as spitters, stickers and packers, therefore working in the cleaner and lighter side of the industry. Dickens also acknowledged, it is argued, to a greater extent than other contemporary accounts, that women were fulling needles, and comments on their "strong wrists." Most of this is, unfortunately, overshadowed by the "heavy and dirty" tasks that is presented as "men's work."
Waterwheel, Redditch Forge Mill, 1968.
Photo by Richard Hills (Mills Archive Collection, RHSC-06-007)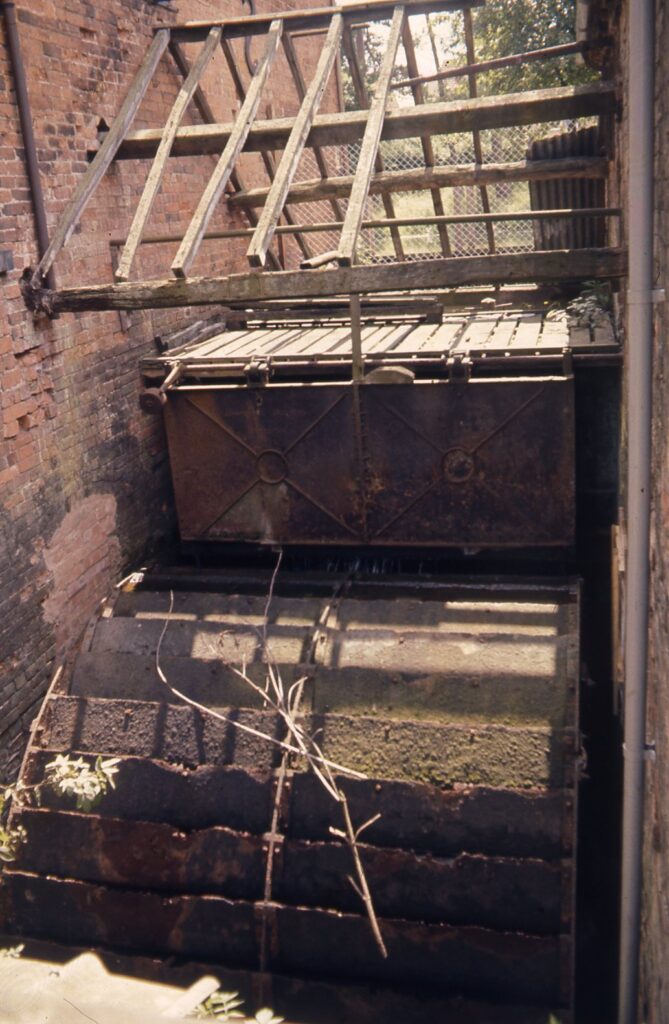 ---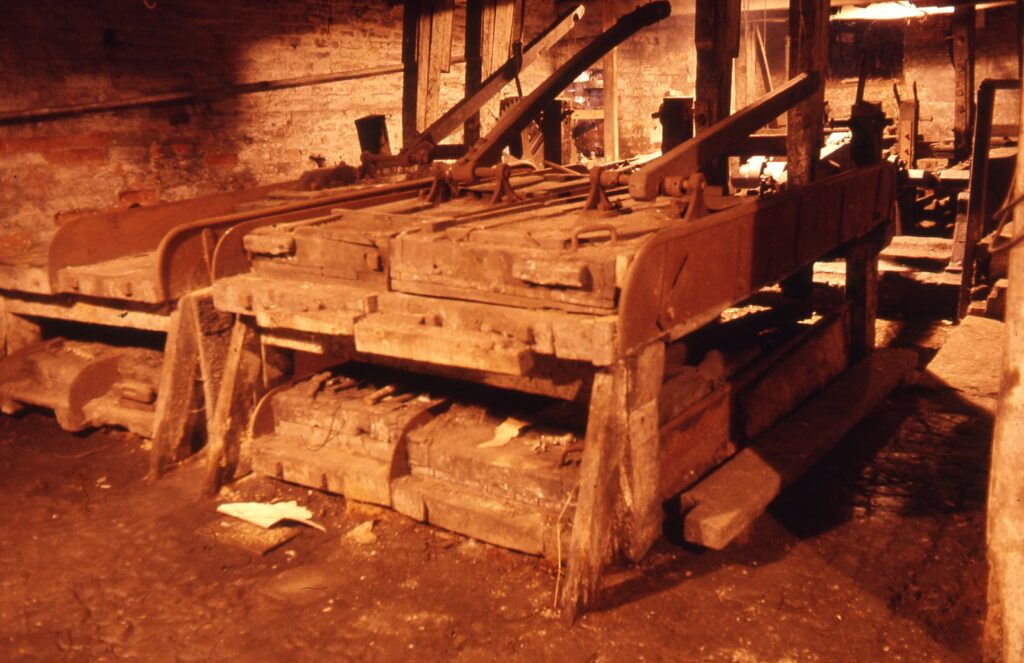 Originally a cottage industry, soon the many processes in needle making were being undertaken in factories, small workshops and at home. There was some overlap between the processes done in these different places. There is some discussion about why this may have been, and why this may have been different to other metal working areas. It has been suggested that women in other areas of the Midlands were involved in more "heavy work" because there was no other work open to them at the time. This may not have been the case in areas such as Redditch, or Birmingham.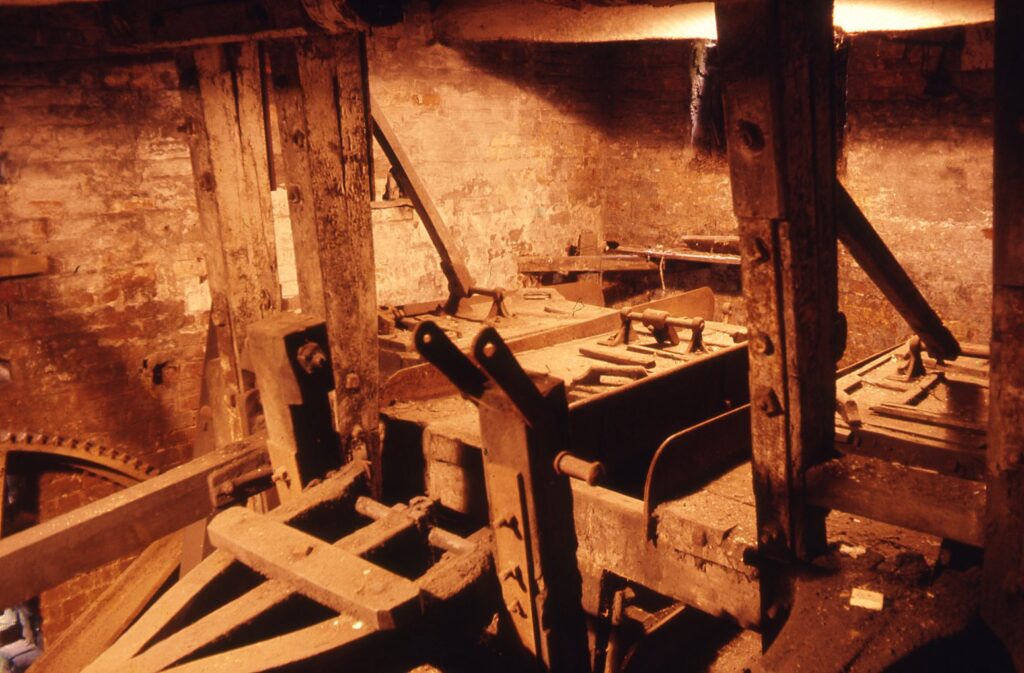 At the time of its publication, in 1996, the authors of this article show that the evidence of the role women were playing in this industry during this time and earlier is sparse compared to others, and urges that more research needs to be done. It would be very interesting to find out how much research has been undertaken since this article was published. It is believed that the contemporary needle masters accounts will remain the main source of evidence. One such account is from a local historian and needle master William Avery, who wrote "it has always seemed to be a great mistaken notion that women were ordained to work in a factory instead of attending to their home duties." This kind of comment may cause some frustration among many and means that it may be harder to find detailed information about women involved in heavy physical labour in the needle making industry.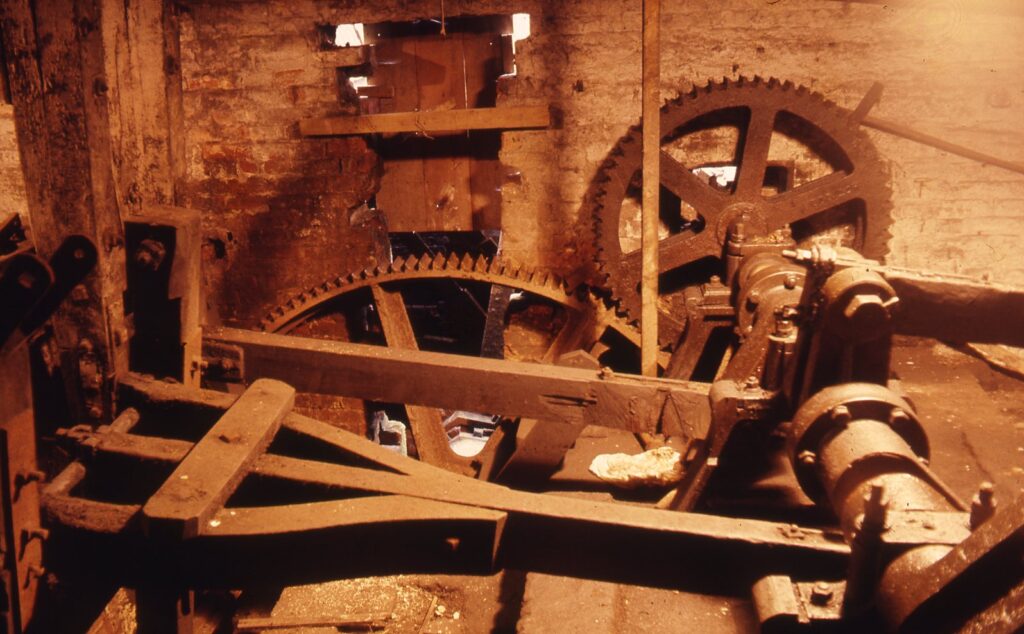 The article also discusses an exhibition at the Forge Mill Museum. The museum was established in 1983. It is housed in the eighteenth and nineteenth century buildings on either side of a working waterwheel. The earlier building is the Scouring Mill which contains water powered machinery, used for scouring (cleaning and polishing) needles right up to the 1950s. By the time the museum opened, few people were still employed in the needle industry. A description of the then permanent exhibition is described in detail, with suggestions to improvements added. The various uses of needles are examined in some detail. One suggested improvement is to include information on how needles were checked, sorted, stuck in paper, labelled, and packaged, a task considered to have been undertaken by women and young people. There are some considerable gaps in knowledge which, it is hoped, will be improved on in future. There is also a discussion on a project running from 1994, until at least the time of publication, on recording local women's experiences of needleworking in Forge Mill.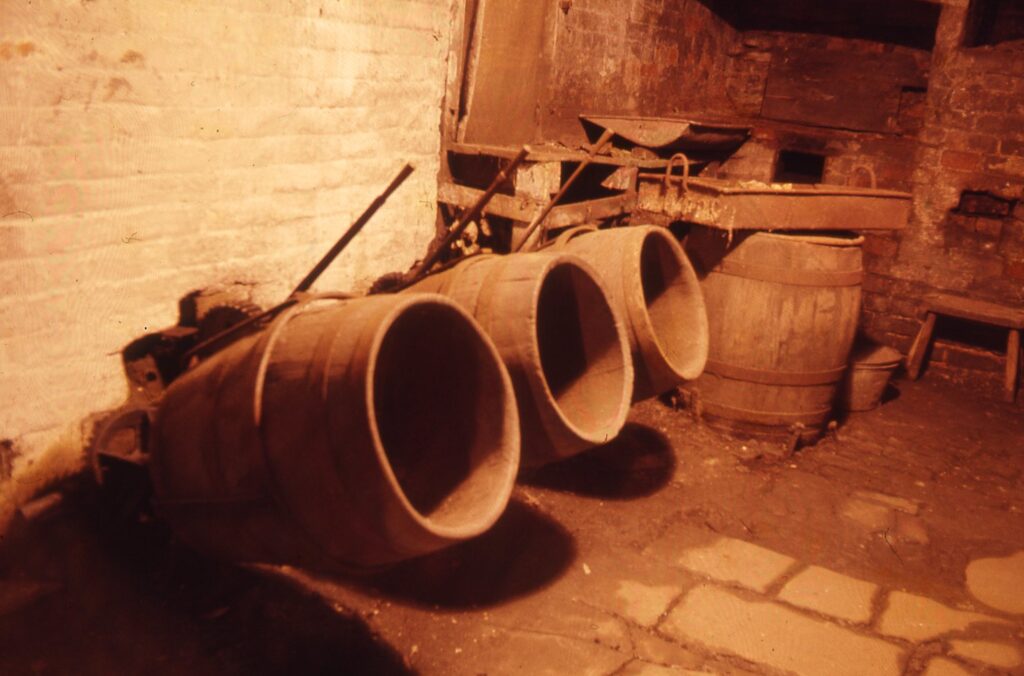 Information on Forge Mill Museum's website states that "The Mill is a listed building which houses original water powered machinery. Models and recreated scenes and an audio trail provide a vivid illustration of how needles were once made, and how Redditch came to dominate the world needle trade. You can also step back in time and experience the largely unchanged atmosphere of an original scouring (polishing) mill. Much of the original Victorian water powered machinery remains and is working on Tuesday afternoons and weekends (March to October), and also for schools and group visits – barring mechanical problems! It is unique in that it is the only water powered scouring mill left in the world. The middle floor is used as the temporary exhibition space for our varied exhibition programme. The top floor holds an extensive and unique collection of needle related items."