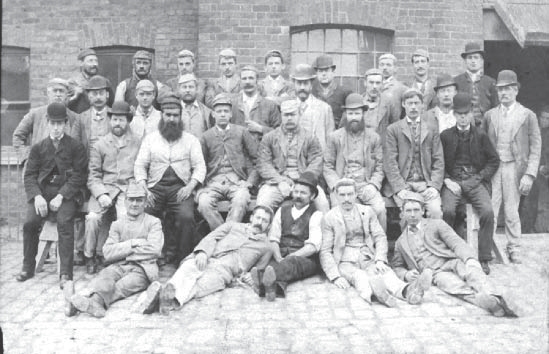 Birth: 1840 in Brighton.
Death: 22 April 1906 in Worthing.
Education: Educated in a private school at Lewes. Served an apprenticeship at a mill in Twineham under Mr. Charles Packham.
Occupation: Miller; Milling Engineer
Notable Accomplishments: Worked in mills in Essex, Surrey, and Ireland. Set up a mill furnishing business with his brother in 1873. After visiting Vienna in 1877, he started producing roller machinery and exhibited a fully working Carter System at the 1881 Islington Exhibition. Credited with installing the first fully automated plant in Ireland in 1880. Between June 1884 and June 1885, he received orders for 33 complete roller plants.
Other Acts: He read a paper entitled 'Modern Flour Milling' to the Society of Arts on the evening of Wednesday 4 March 1891; he received a Silver Medal for this paper. He was a member of the Society of Engineers.
Attributes: 'Mr. Harrison Carter was a most gentlemanly and highly educated personality, of charming presence and exceptional influence in every walk of life, a splendid speaker, the soul of honour, and he had an almost magnetic power of mind compelling. Withal, he was also a modest man, he was held in high repute by all, and all with whom he came into contact were generously treated in every way' ('Obituary: J. Harrison Carter', The Miller, May 7, 1906, p.159).
Personal Life: Married Ann Wells in 1866 and had at least three children, two daughters, Annie, born 1870, and Mabel, born 1871; and one son, Aubrey H, born 1874.
Find Out More: 'Obituary: J. Harrison Carter' The Miller, May 7, 1906, p.159.