Using the power of wind to bring water to Wiltshire.
This Gem is a series of designs which were drawn for a proposed windmill that would have driven pumps for water as part of the country's smallest water company. The designs were for H.C. Stephens Esq, a highly successful businessman, M.P. and well-loved philanthropist. His father, Dr Henry Stephens, invented an indelible ink, and upon his death, H.C. Stephens took over production and turned it into a highly lucrative business for which he was given the nickname 'Inky Stevens'. This ink remains today the only ink you are allowed to use for legal documents and ships logs and was used to sign the Treaty of Versailles.
With profits from the company, Henry Stephens bought Cholderton Estate. On arrival, he found the area lacked a reliable water supply. As a Conservative M.P. he was able to push through an act of Parliment in 1904, setting up the Cholderton and District Water Company to rectify this. Until privatisation, this was the only private water supply company and it remains the smallest water supply company in the country. It covers an area of only twenty-one square kilometres, almost a quarter of which is the Stephens Estate.
If this windmill had been built, it would have played a role in bringing water into this area. As it is, this beautiful design remains as a fitting tribute to the much loved Inky Stephens.
As you can see from these pictures, the particularly remarkable thing about this Gem is how large it is!
Gem from the Large Mill Drawings Collection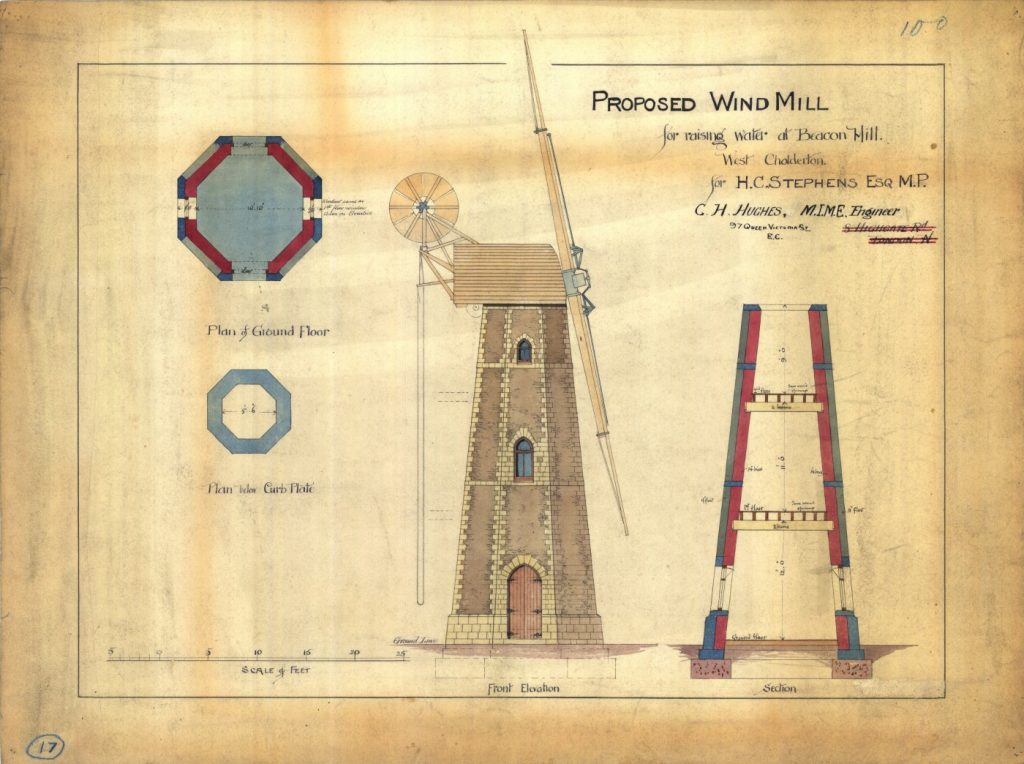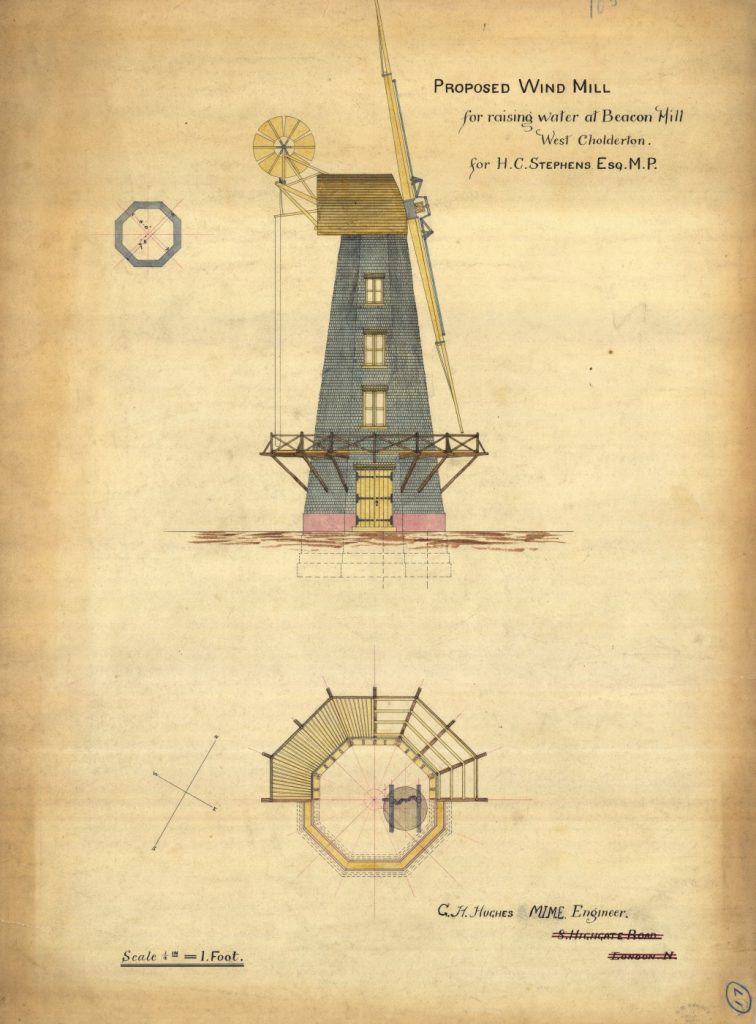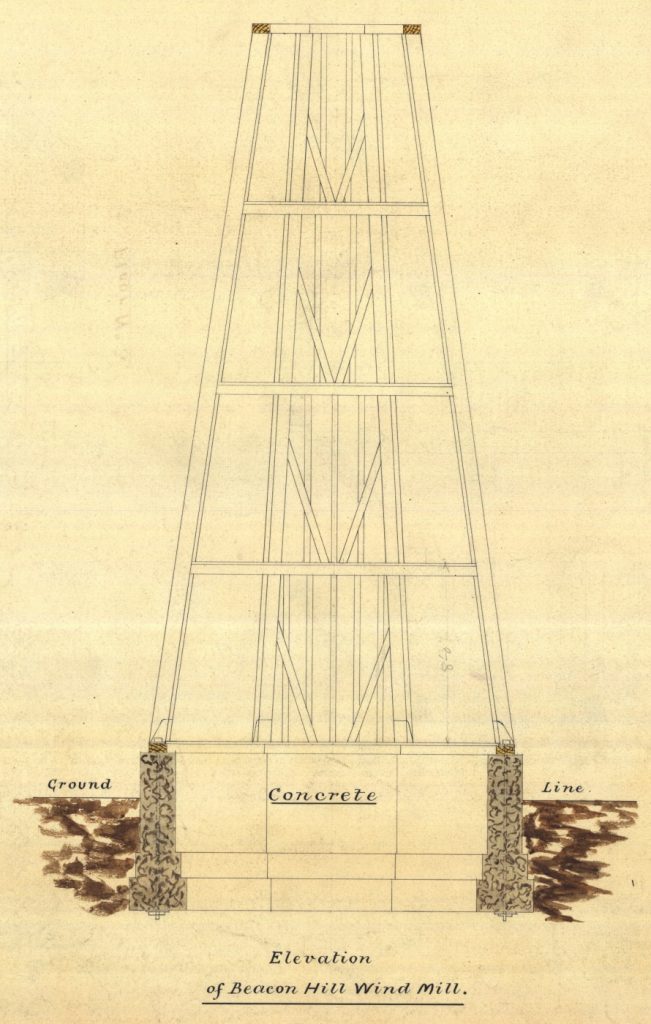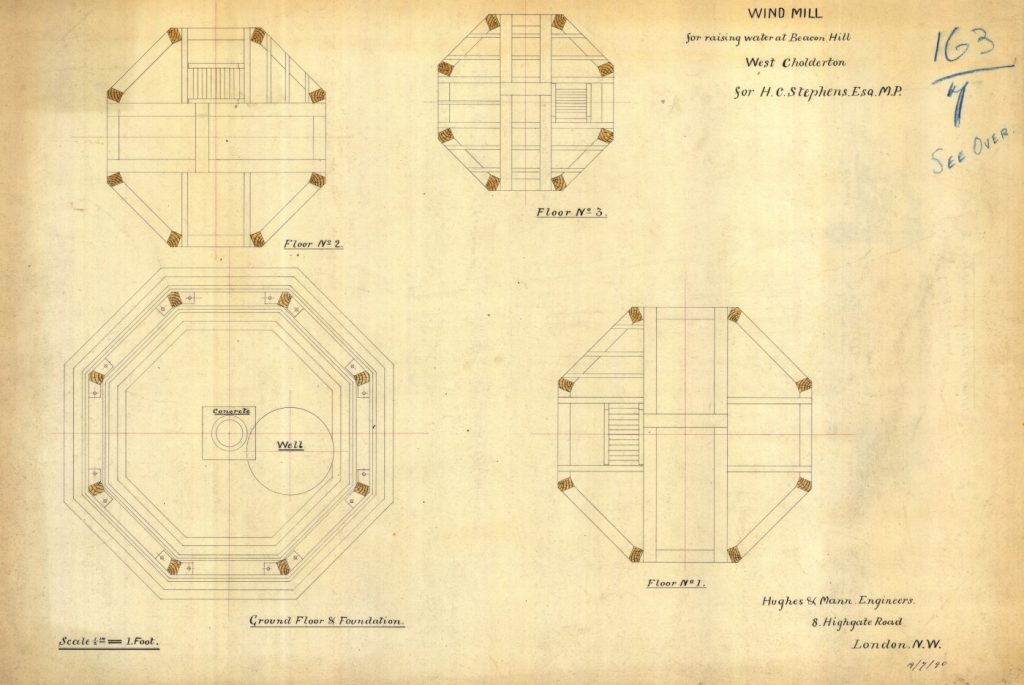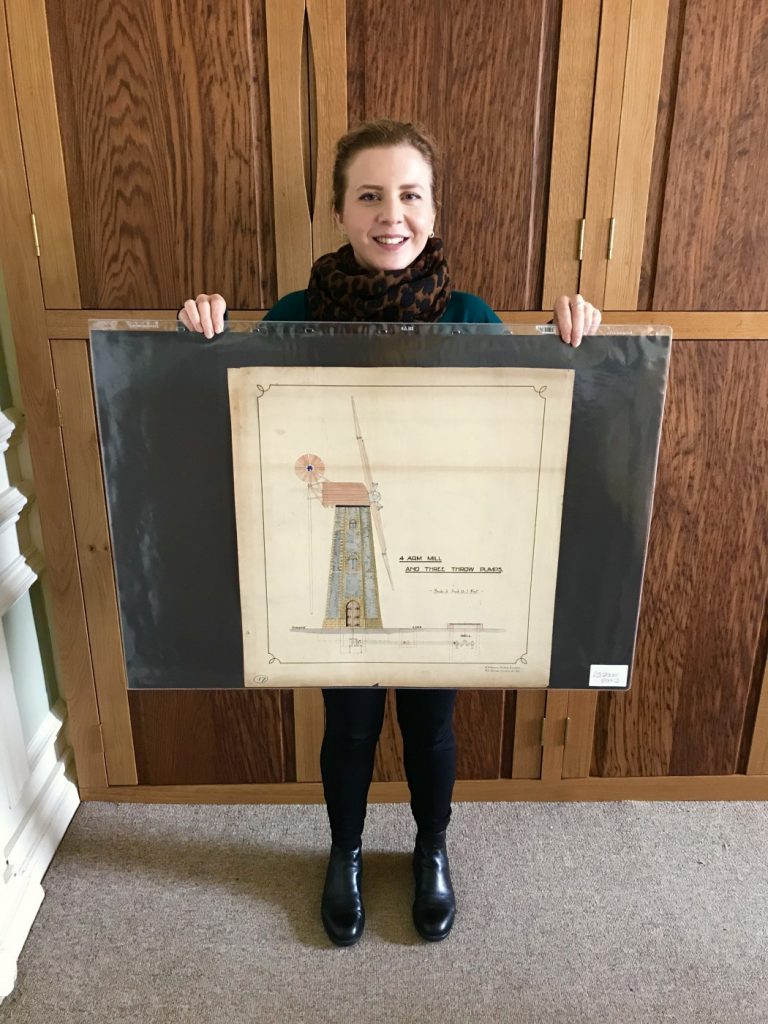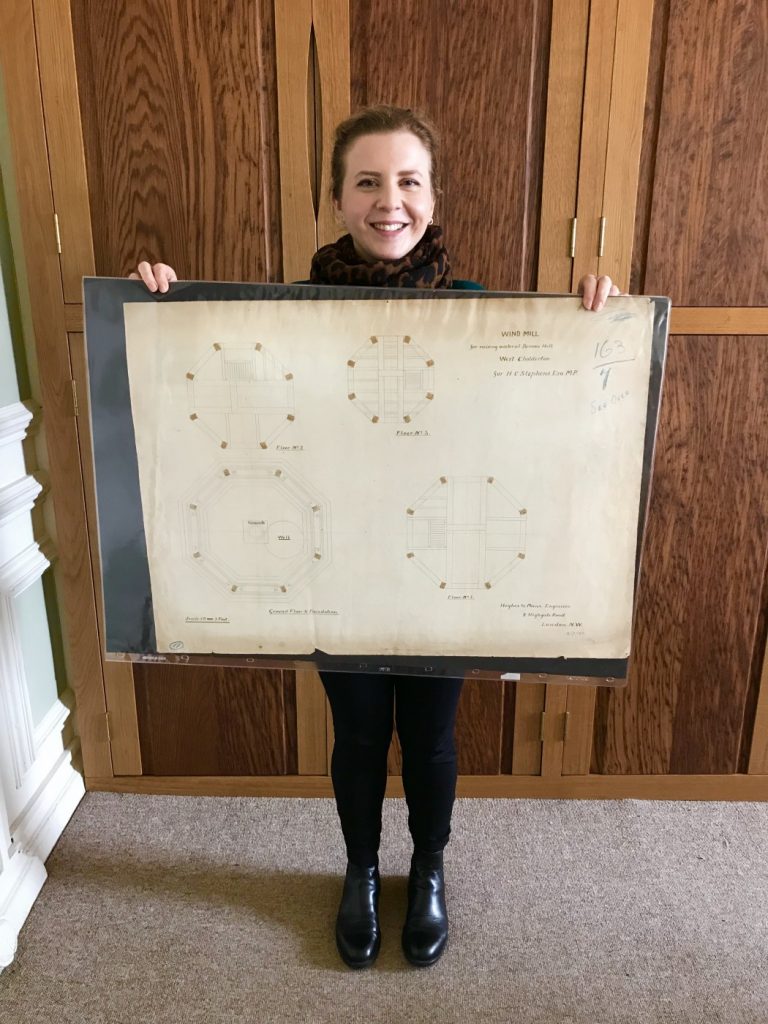 Related links
Further Reading: Without a design it would be impossible to build a mill. As the needs of milling have changed, so too have the mills themselves. You can learn more about this here. 
The Life-Giving Camel: Wind isn't the only way mills have moved water. Learn more about how camels have been used for irrigation here.