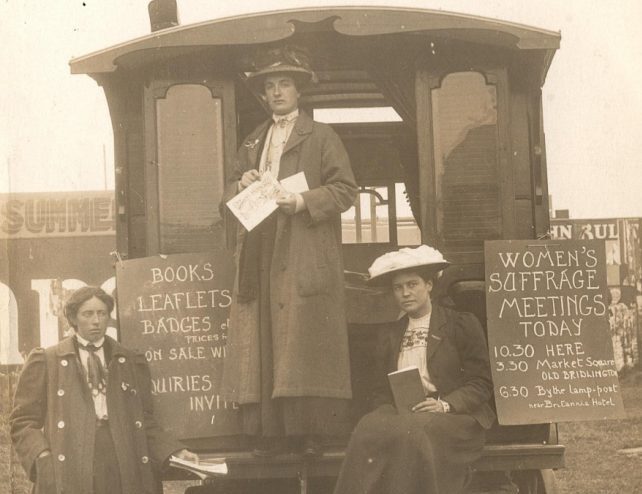 The experience of a national suffrage campaigner which led to the saving of the nation's watermills.
Miss Emilie Montgomery Gardner, known to most as E. M. Gardner, was an avid watermill enthusiast. It was through her diligent campaigning that in 1946, the SPAB agreed to expand their windmills section to include watermills. The SPAB were initially deeply resistant, but Miss Gardner's determination and resilience managed to persuade the society of the importance of Britain's watermills and the crucial need to preserve them for the good of posterity.
Miss Gardner was born in America, but in 1892 her father moved the family to England in order to set up a company which manufactured steel and iron chains. She did well at school, winning a scholarship to Newnham College, Cambridge, a women's'-only college founded in 1871. Miss Gardner continued to thrive and became a civil servant, eventually receiving an OBE for her services upon her retirement.
Miss Gardener led an exciting life, rather atypical for a woman of the age. She became a member of the women's suffrage movement, and was involved in two caravan tours to promote the campaign. The first tour, in July 1908, involved Miss Gardner and some fellow Newnham students taking a train to Glasgow, from where they worked their way down the country to Oxford in a horse-drawn caravan. The journey was a huge undertaking, covering a distance of approximately 1380.29 miles.
The second tour, only a month later, took her a bit closer to home, travelling around Yorkshire for the duration of August. The picture to the left was taken on this tour: Miss Gardner is the one standing in the left of the picture, proudly advertising a women's suffrage meeting.
These tours helped to pave the way for E. M. Gardner's later travels, in which she visited and documented watermills. Her work was instrumental in raising awareness of this key area of the nation's heritage, which up until then had been virtually ignored.
A report in the Lakes Herald gives an indication of her determination and oratory skills that would persuade SPAB to include the preservation of watermills under the remit of the windmill section.
'Their powers of eloquence were such as would put to shame many a male speaker who has figured on a local political platform.'
Miss Gardner passed away on the 8th April 1959. At the time she was working on booklet seven for the Watermills and Horizontal Wheel series, alongside Paul Wilson. His memorial foreword gives a touching account, describing her as
'a woman of great character, humour and charm … how much better this work would have been had she written it'.
It's incredible to see the determination and energy that Emilie Gardner brought to the preservation of watermills, along with her pioneering spirit and sense of adventure. It is thanks to her that the watermills of our country still continue to be preserved, documented and enjoyed today.
Gem from the E.M. Gardner Collection
Photograph of the Caravan tour used with the kind permission of the Women's Library at LSE.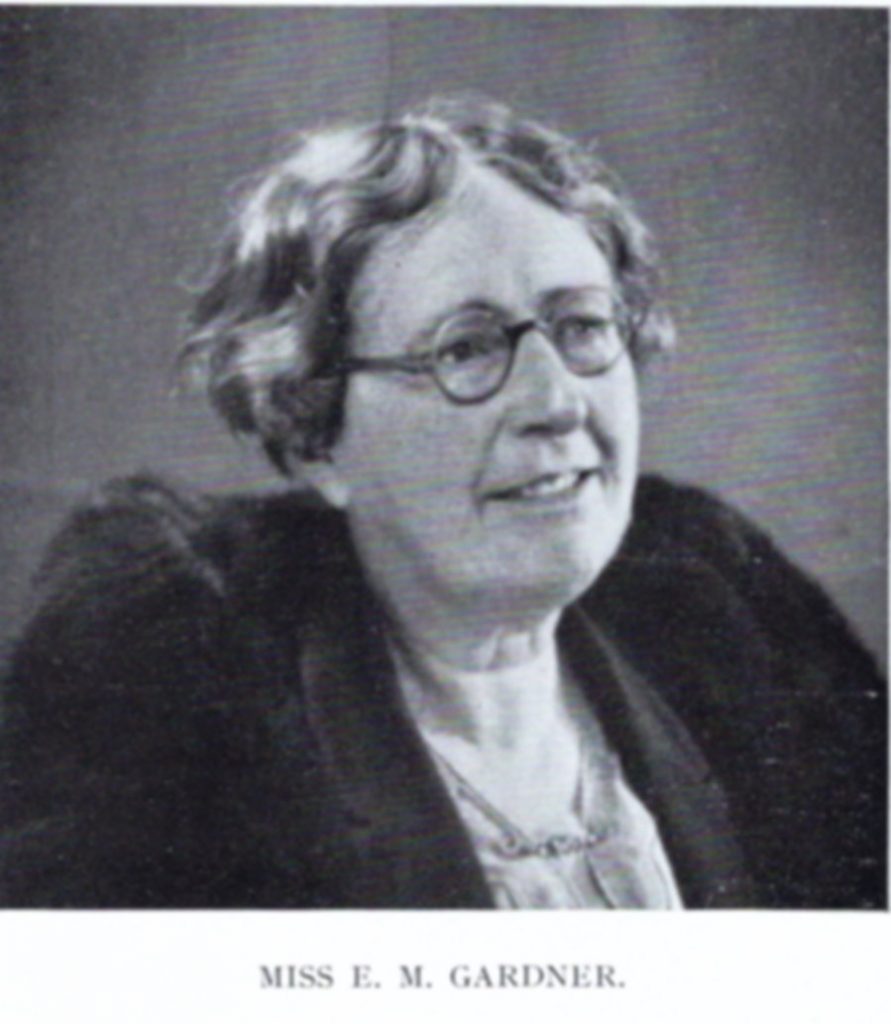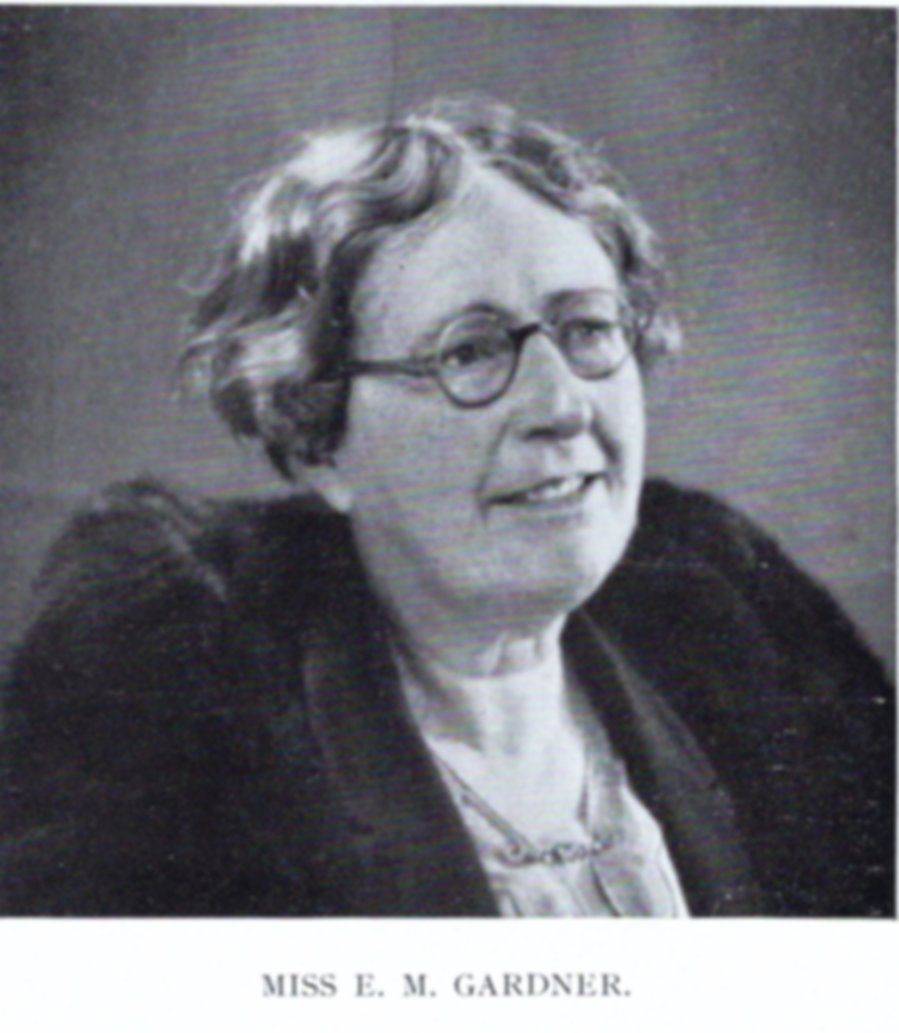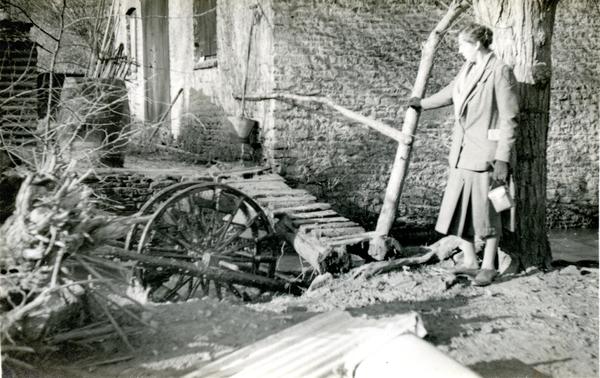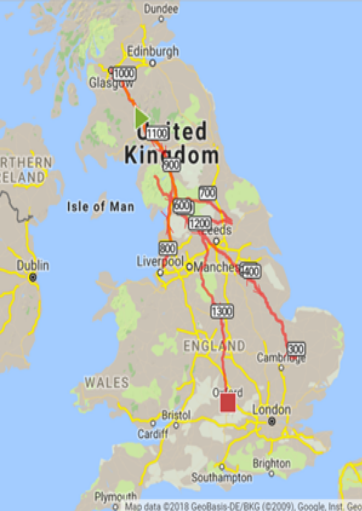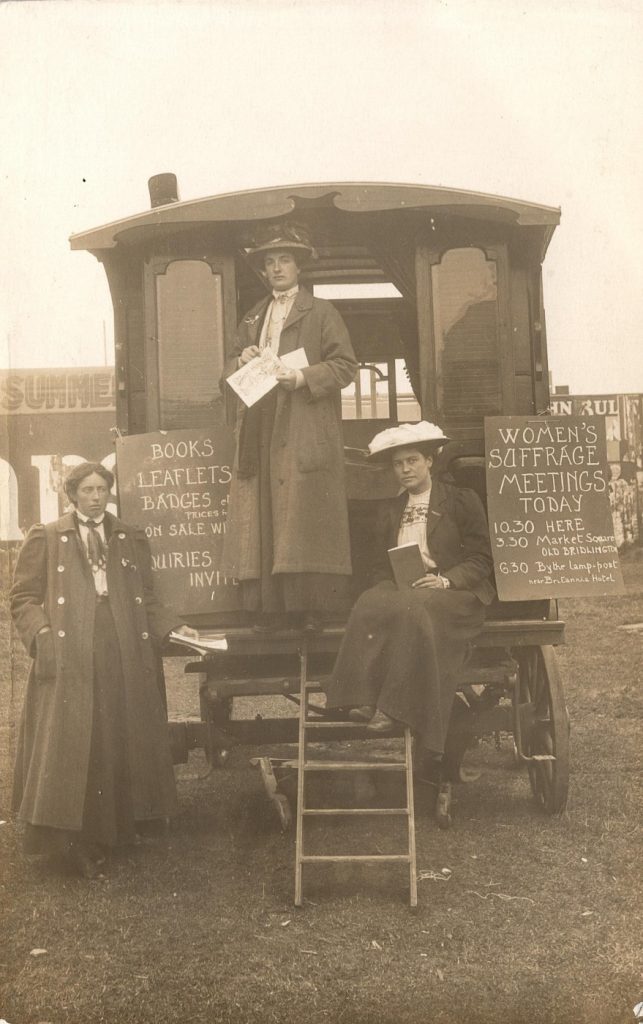 Related links
Further Reading: Miss Gardner's campaign tours were huge undertakings. Her passion and tenacity shaped this crucial part of the suffrage movement. You can learn more about this here.
Trailblazing the way for Women's Votes: Read the story about how we discovered Miss Gardner's caravan tours here.
Gardner Collection: Here you can view the fantastic Gardner Collection containing more than 2.000 images and documents. Make sure to check out her passion by browsing her photographs of watermills.