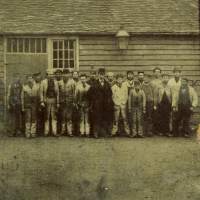 This minute tintype photograph of the Holman family firm 150 years ago combines a farewell to a vanishing historical trade with a rare fashion in photography that disappeared within 20 years. 150 years later, modern technology has helped researchers reveal its secrets.
This photograph, one of the oldest in our archive, is part of the Geoff Holman Collection which contains records and memories of one of the most influential firms of millwrights and engineers dating back to Napoleonic times. What makes the picture unique is that it is a tintype: an old style of producing photogfraphs using a sheet of iron to develop the image rather than paper or card. Tintypes were only in use for a brief period in the Victorian era, peaking around 1860-1870, after which more efficient methods were introduced.
This gem is, fittingly, a type of tintype called a Gem as it measures less than 20mm across. Only one square inch in area, we have created a digital image of it in our catalogue over 100 times larger, enabling us to identify many of the people shown.
Visiting the Mills Archive and seeing the tintype in person helps to understand the process behind this photo; you can see how the image has been placed on top of iron and how its edges are beginning to wear away to the rusted iron beneath, highlighting its age. It is a remarkably sharp image considering the outdated methods used in its production, and stands as a reminder of the progress made from Niépce's grainy but monumental first picture taken in 1826.
The weight of the tintype is also a striking feature, and harks back to a time when photos were made with professionalism and care, rather than the modern immediacy. However, the image is tiny and it is difficult for the naked eye to pick up on the details, so studying the copy scanned by the archive is vital to fully appreciate the image.
The tintype shows Geoff Holman's great-grandfather, Thomas Richard Holman (right), surrounded by employees of Holman Brothers Ltd. Because of its efficiency in comparison to other techniques, it could be that a tintype was used as the image was portable and the process rapid and low cost. Perhaps Holman wanted a quick and cheap photograph of his workers, without them taking too much time off work!
Gem from the Geoff Holman Collection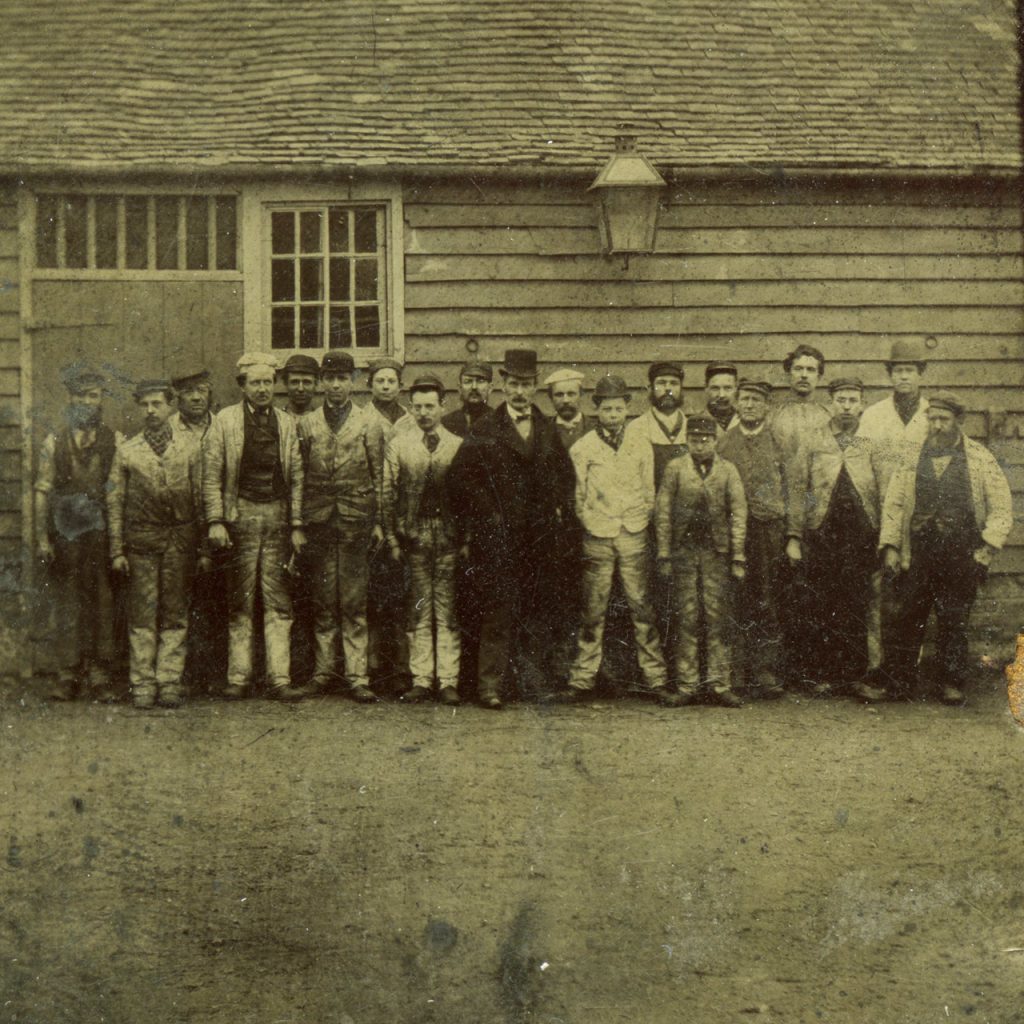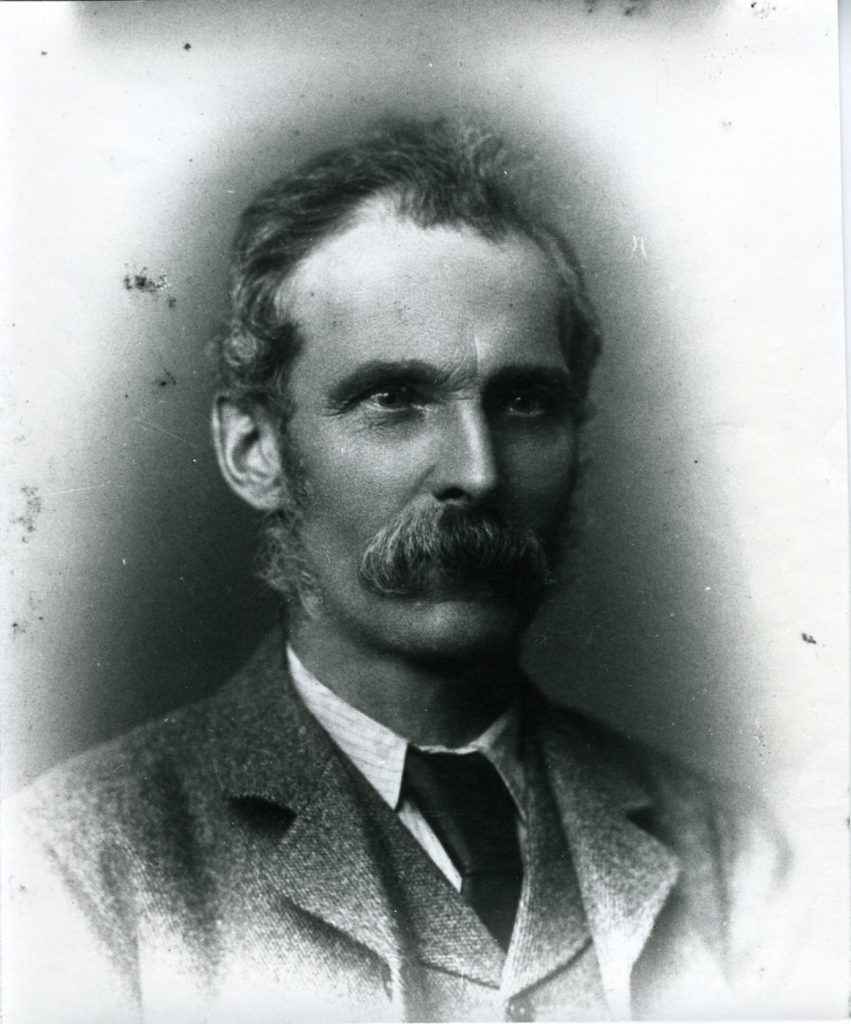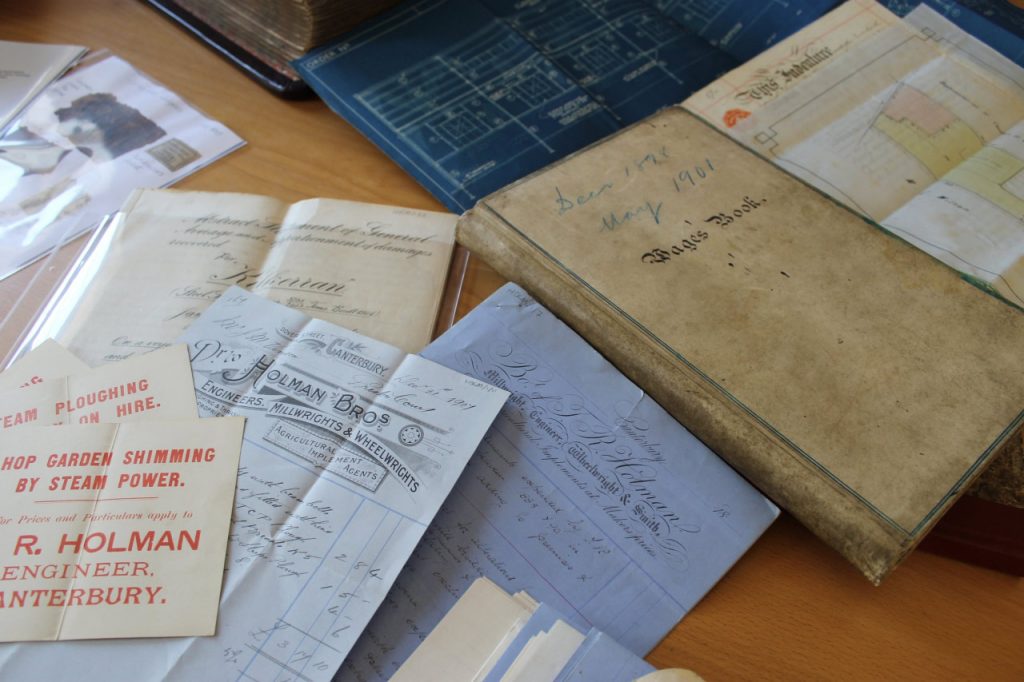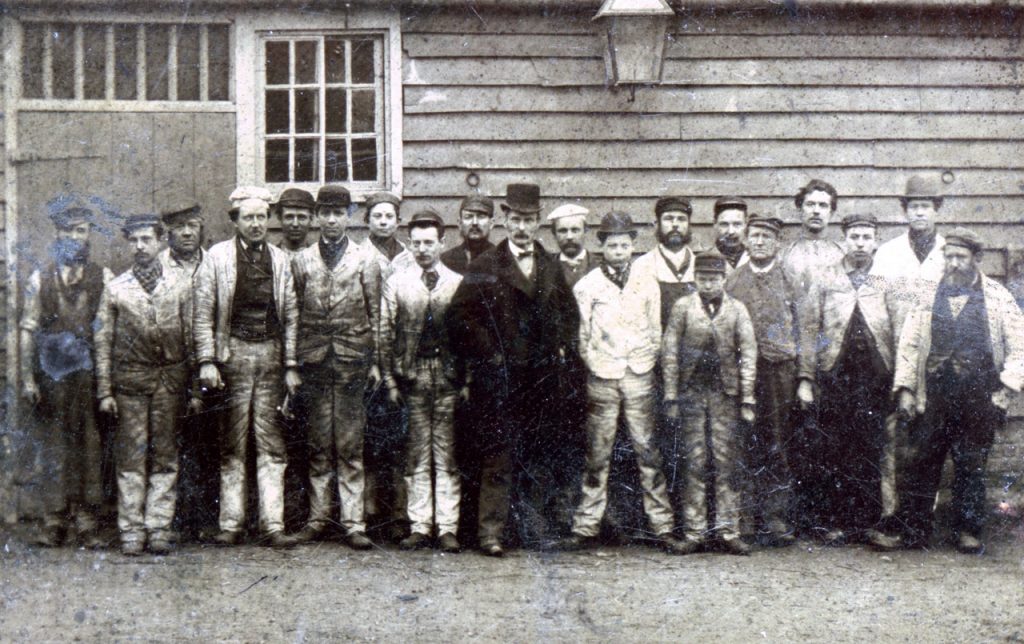 Related links
Further Reading: Interested in learning more about the history of Early Photography. Click here to find out all about Tintypes, Stereographs and Glass Plate here.
Geoff Holman Collection: Read the story of the Holman Collection, a family firm from Canterbury with a surprising connection with Jerusalem.
Holman Ledgers: Explore the Holman Ledgers and how we rescued them with the aid of experienced conservators.