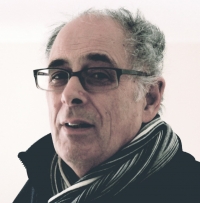 Geoff Holman came from a family of millwrights, the Holmans of Canterbury, and this milling connection in his family sparked a life long interest in traditional mills. His collection, given to the Archive in 2012, contains parts of his family archive as well as his own mill photos and records.
The Holman family firm had a long history in Canterbury, closing in 1975 after 150 years in business. Geoff's father Tom was one of the last directors of the firm, and after it closed he gave parts of the firm archive to various archives and libraries, with the remainder passing to his son Geoff. Geoff carried out research into the history of the firm and the mills they built, hoping to write a book on the subject. He was also a keen photographer and mill enthusiast, founding and chairing the Kent Mills Society.
Geoff's family donated the collection to the Mills Archive after his death in 2011. It includes 19th century ledgers and wage books, agricultural trade catalogues, correspondence, plans, legal documents and rough notes, as well as a large series of original photographs from the Holman firm. Alongside this were the notes and research Geoff was compiling to use in writing a history of the firm, and his own mill photographs and records. As well as caring for the collection, the family asked the Archive to complete Geoff's work on his proposed book. This was done, and the complete history of the firm is now available on our website, as well as in printed form in the Mills Archive library.