Shop
We offer a few new and many good quality second hand books, some of which show evidence of previous ownership. Only major defects are noted. Please see our terms and conditions.
Please note book orders for delivery overseas attract high postal charges. We charge the same flat rate per package up to 2kg, irrespective of the number of books: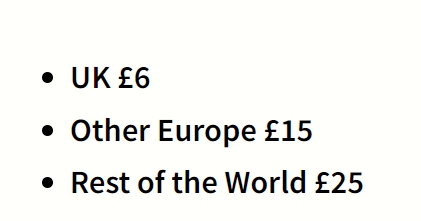 We do not intend to make any profit from post and packing, but our software requires a fixed fee for each region.
If someone orders less than 2kg we will keep any small profit with thanks,
If the order weighs more than 2kg we will package it in multiple parcels and request an additional postage fee before despatch.
Showing 1–12 of 69944 results
Showing 1–12 of 69944 results