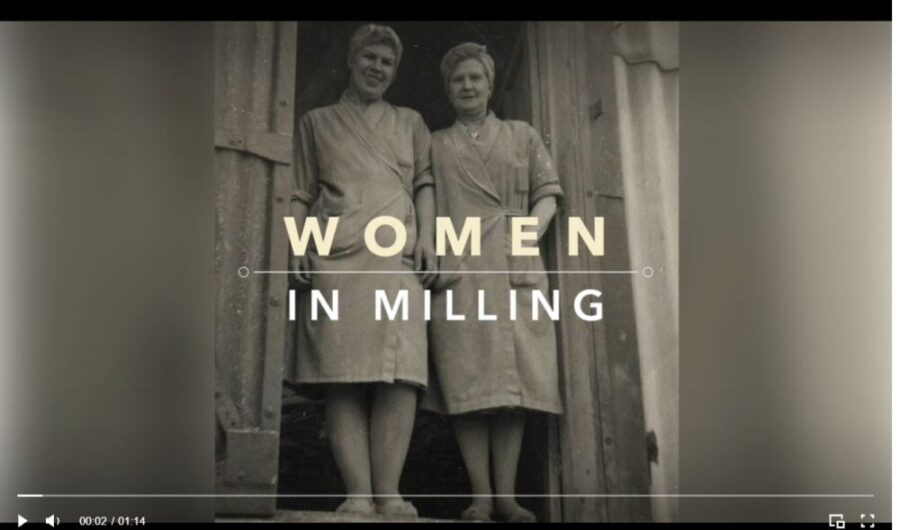 Elizabeth Bartram (Director) & Mildred Cookson (Founding Trustee)
The story of flour milling is as ancient as civilisation itself, and the story of women in milling has just as long a past.

The UK Flour Millers and the Mills Archive Trust have joined forces to explore and celebrate the vital contributions that women have made to the flour milling industry throughout history and up to the present day.

We encourage you to visit the exhibition and start exploring. Here is a taster of what you'll discover: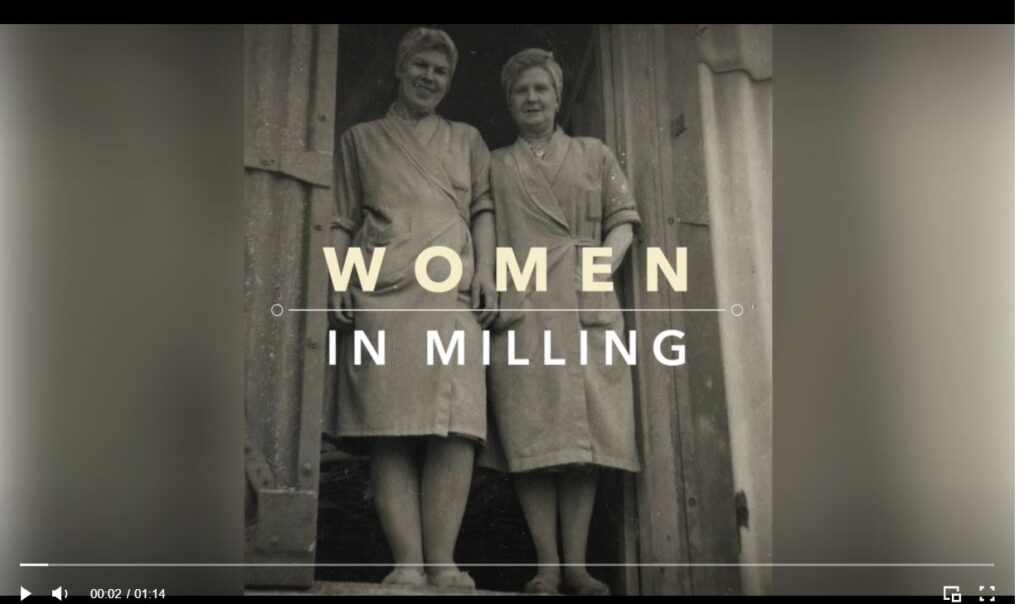 ---
An interactive timeline, covering more than 4,000 years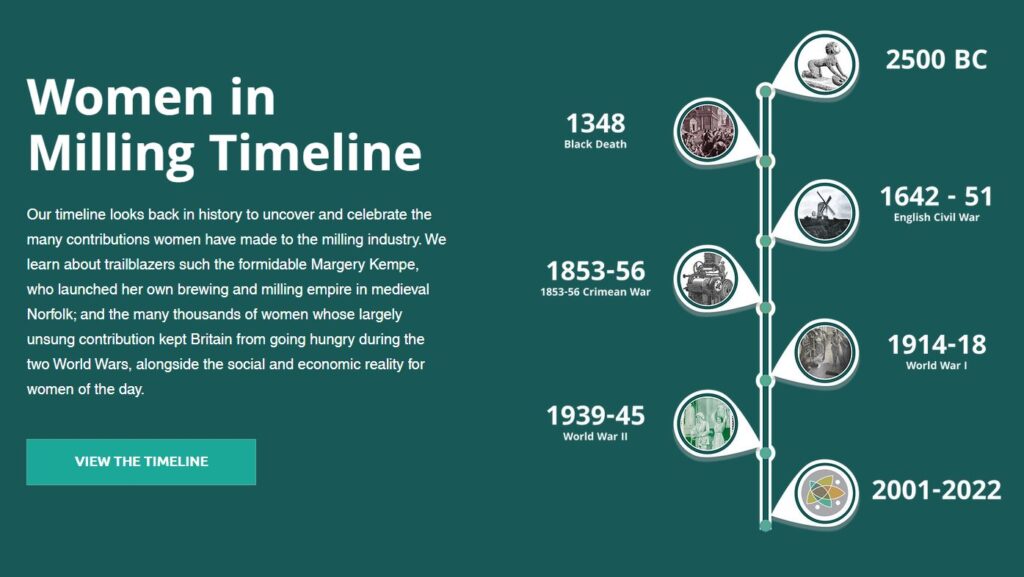 ---
Articles exploring themes such as medieval women and milling, women's involvement during the World Wars, and the portrayal of women in milling advertising
Windmills: a story of innovation
https://www.ukflourmillers.org/items/windmills%3B-a-story-of-innovation
The World Wars
https://www.ukflourmillers.org/items/women%2C-milling%2C-and-the-world-wars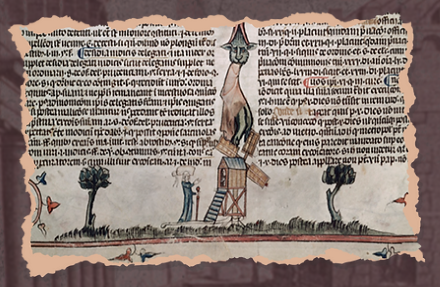 ---
Biographies celebrating some of the key women, from medieval times and up to the present day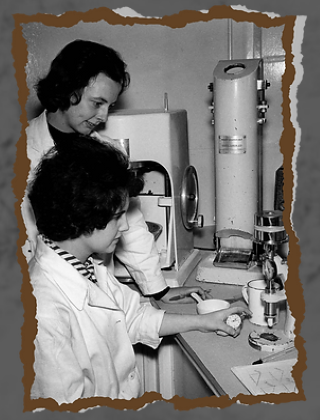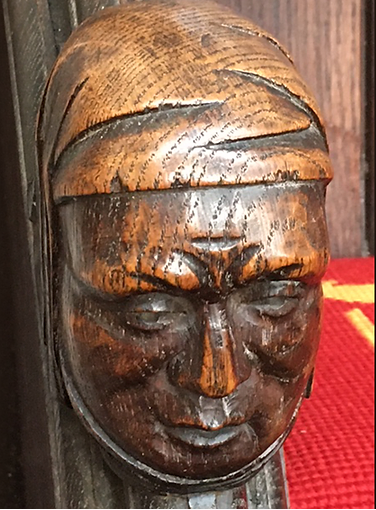 Margery Kempe – pilgrim, vision-seer, mill owner and the first woman about whom a biography was written. Read more
---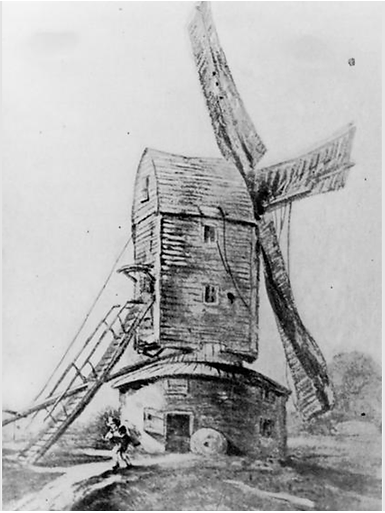 Sarah Robertson, miller of Sprowston in Norfolk. Read more
---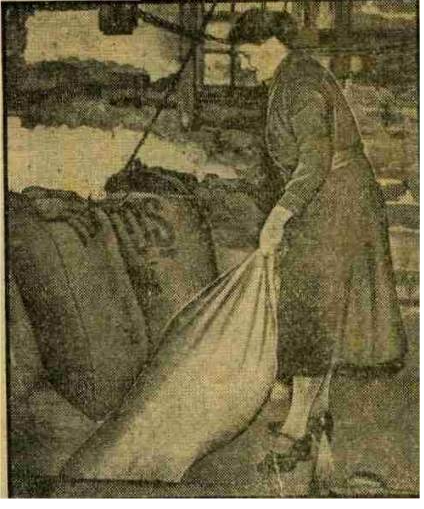 "She's a jolly miller" – Mrs Dickinson. Read more
---
Today women play a vital and valuable role in the flour milling industry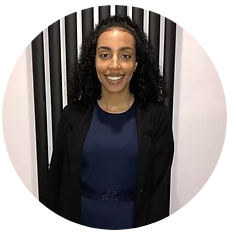 The story is by no means finished, and we are still keen to collect information about the role of women in milling through the ages. If you think you could help or would like to get involved, then please get in touch with us at friends@millsarchive.org

To find our more about milling's influential women, and how the industry has viewed women over the centuries, click the link below, which will take you to the exhibition.
Our work with the UK Flour Millers has benefitted from generous contributions from several volunteer researchers and an intern, Jake Banyard, whose Mills Archive role was funded by the Garfield Weston Foundation.

We would like to thank the following people for their contributions so far:
Pru Barrett – who started writing biographies about key women

Jennie Butler – who provided in-depth research into individual women and their mill businesses, and donated photographic material to the Archive

Jane Freebody – for help with the timeline key dates

Susan Bartram - for writing about Margery Kempe, mill owner and mystic 

Peter Bourne at Union Windmill, Cranbrook – for providing an article on Mary Dobell of Union Windmill

Graham Hackney – for providing an article on Eliza Cockle at Great Mill, Haddenham

Jake Banyard – for writing the bulk of the articles on the history of women in milling, from ancient times and up until the Second World War. Jake's role was funded by the Garfield Weston Foundation.