Some mills have miraculous powers.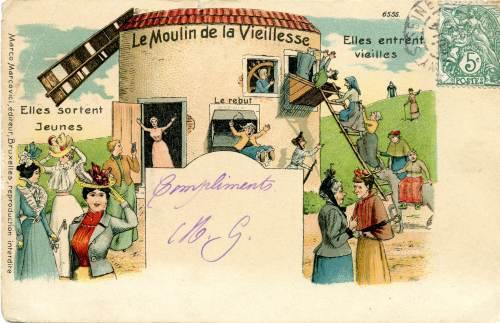 This postcard was produced by the Belgium publisher Marco Marchovici in the early 20th century. The illustration is of elderly women entering the 'Mill of Old Age' on the right. On leaving the mill they have been transformed into glamorous young ladies. In the middle of the mill there is a chute for some poor women who have been rejected in the process!
The postcard plays on a common theme of the transformative power of mills – another example being the German reservist mill, another one of our Gems. However unlike other examples, this portcard is less serious and far more charming: the more you explore the image, the more you are treated to humorous episodes. For instance, the rather despondent donkey, the elderly lady falling into the mill in a rather alarming position, or the young lady admiring herself upon emerging.
Marco Marcovici was a Belgium publisher specialising in the tourism industry, which produced a large number of postcards from 1901 to the 1930s. This postcard is unlike the company's standard works, which were more likely to be collotype views or guidebooks than miraculous mills.
Gem from the Mildred Cookson Foundation Collection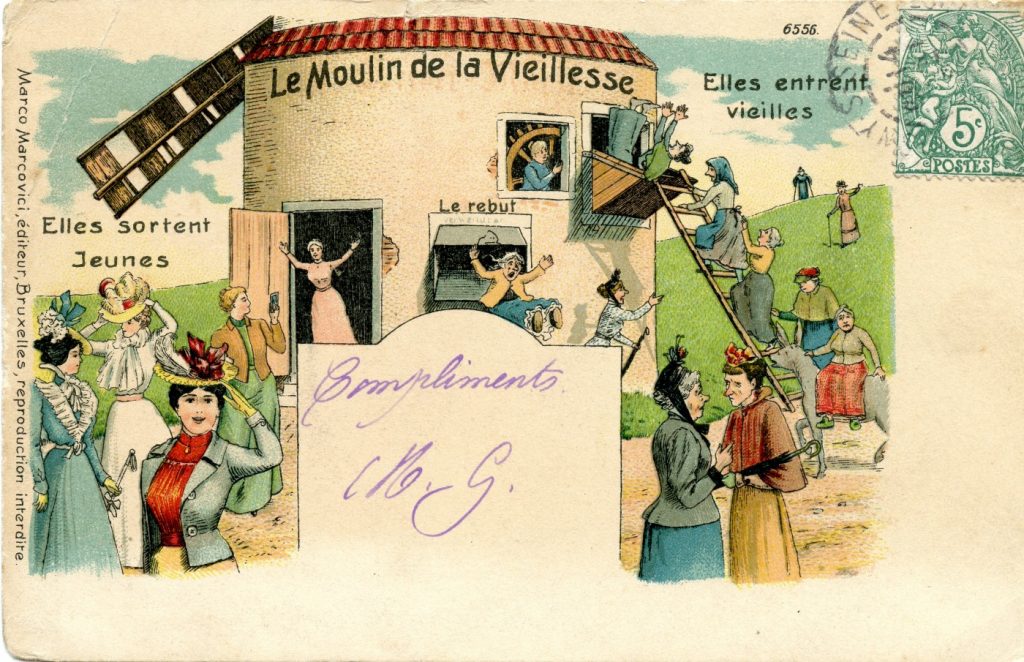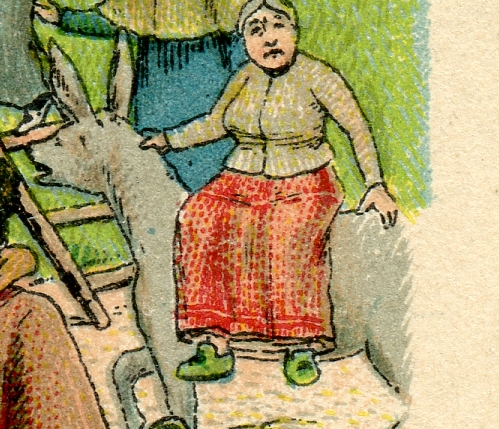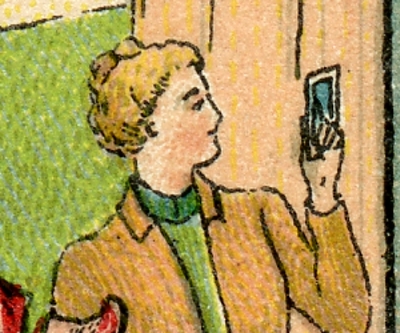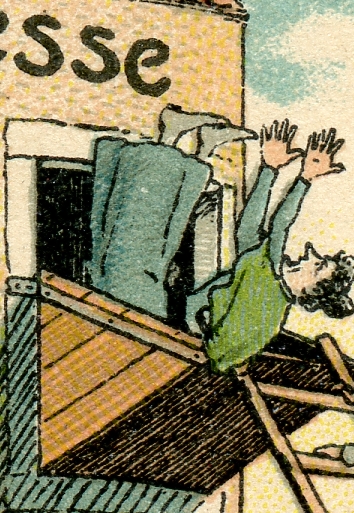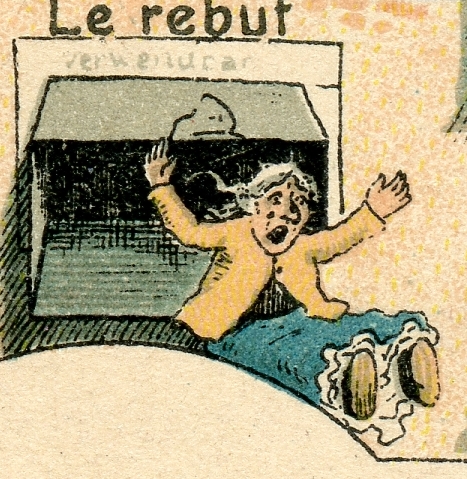 Related links
Further Reading: Throughout history mills have been used as a symbol of rebirth, due to their destructive and constructive nature. Learn more about the origins of this symbolism here.
Germans Reborn: Not only can a mill grant you youth, they can turn you into a soldier, as this gem shows.