Innovation in the milling industry at Walk Mill
Full details
Authors & editors
Publisher
Milling & Grain
Year of publication
2015
Languages
Medium
Digital
Edition
1
Topics

Wind & watermills by Region > England > Cheshire
Energy & power > Watermills


Scope & content
Modern screener in old water mill produces high quality flour

By Henry Alamzad, President, Kason Corporation

Located on the fertile Cheshire plain, close to the historic city of Chester, Walk Mill is surrounded by roughly 405 hectares of wheat fields that were acquired by the Jones family some years ago. "We have always been farmers, says Ben Jones, "and after we bought this land we decided to rebuild the mill."

Wheat is harvested from the fields, dried to reduce the moisture content and cleaned to remove chaff. It is then taken to the mill in a sealed trailer and loaded into a hopper on the first floor. The hopper has a capacity of 2000 kg, which is enough to meet the mill's needs for four to six days, depending on the rotation speed of the water wheel... Read more.

Pictures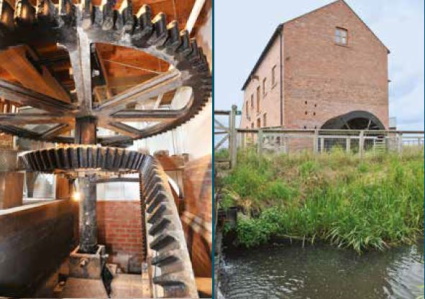 File attachments