Darenth Paper Mill, Darenth, Dartford
A water-powered paper mill in the historic county of Kent, England.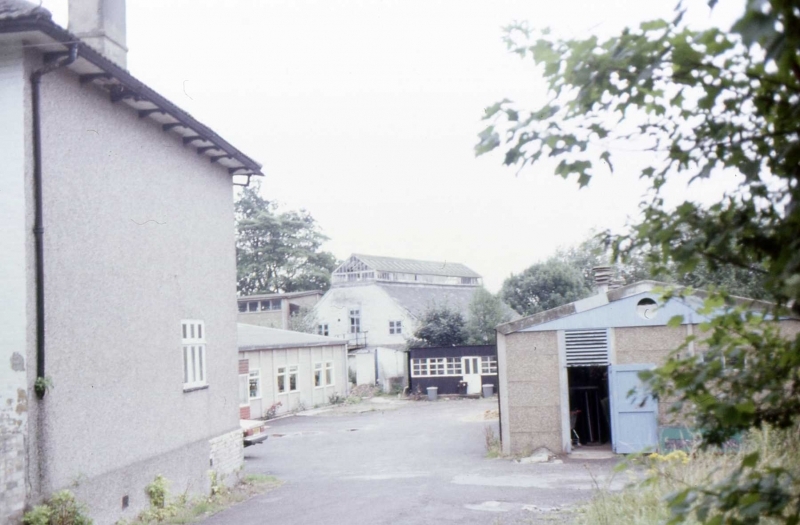 See related images and documents.
See images only.
According to Hasted, Darenth Mill 'had been converted to the manufacture of paper and the pressing of oil', in the latter half of the eighteenth century. He does not explain what it was converted from, but one can assume that it was originally a corn mill. It thrived under T.H. Saunders & Company (who also had Sundridge and Hawley Paper Mills) in the nineteenth century. The mill itself was a large one, at one time having seven vats when the occupation of T.H. Saunders & Co. In the 1920's the mill ceased to function, and in the following decade was bought by a firm who specialised in the making of flags. Controversially in the early 1930s it was contracted to produce German flags and swastikas, before a British trade embargo was eventually enforced. At some time it appears that the main structure was demolished, although various outbuildings remained in the 1980's. Most noteable of these was a drying shed. The watercourses remained largely intact, together with a wheel-pit for a breastshot wheel, including the bearing boxes set in the wall. In recent years the site has once again suffered the wrath of the housing developer, and was almost completely gone in the early 2000s.
Full details
Location
Gallery
References
Alan Stoyel, Mills Archive Foundation Trustee
Contributors
Rob Cumming, May 2016
Missing information? Click here to tell us about this mill.