Eynsford Paper Mill, Eynsford
A water-powered paper mill in the historic county of Kent, England.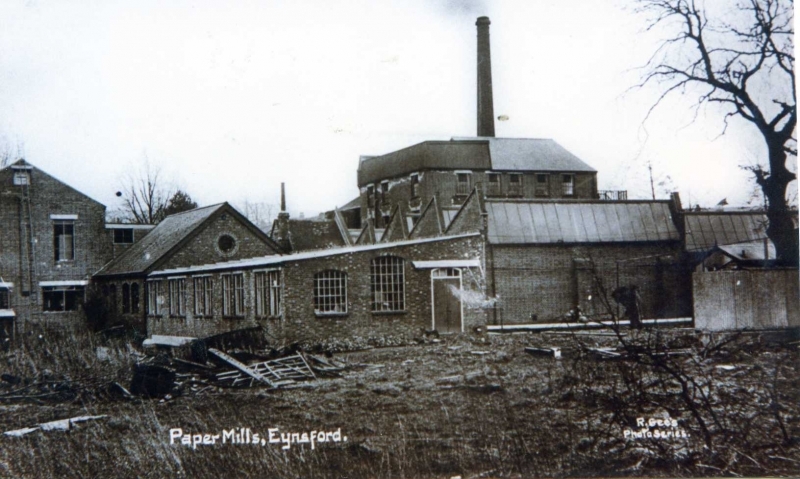 See related images and documents.
See images only.
One of the earliest paper mills in England was situated on the Darent at Eynsford, established in 1648 by Huguenot refugees. It was rebuilt many times over the years and functioned successfully as a two vat mill until 1907-8, when virtually all of the original structures were burned down in successive fires. The structure was quickly rebuilt, and functioned as a modern factory until 1952. After light industrial use, the factory was demolished in 1985 to make way for a housing estate named after the mill. Today, the watercourses and wheel pits have been retained in excellent condition, and indicate that the mills were powered by at least two waterwheels, one of which was advertised for sale in 1882 as being 18 ft. 3" in diameter by eight feet wide with eight arms. Nothing remains of the structures.
Full details
Location
Gallery
The mill c 1920. Image courtesy of Rob Cumming.
The site of the mill in 1986. Photo by Rob Cumming.
The wheelpit in 1987. Photo by Rob Cumming.
References
Alan Stoyel, Mills Archive Foundation Trustee
Contributors
Rob Cumming, May 2016
Related publications in the library
Missing information? Click here to tell us about this mill.