South Darenth Flour Mills, Horton Kirby and South Darenth
A water-powered corn mill in the historic county of Kent, England.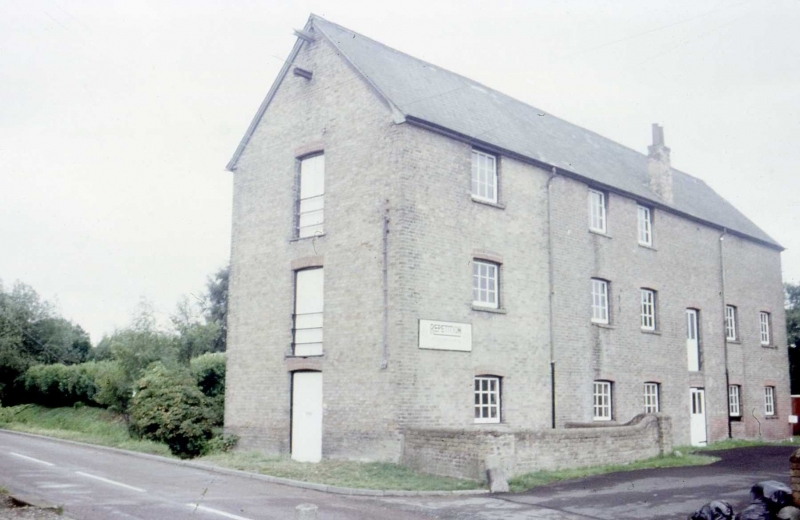 See related images and documents.
See images only.
The naming 'Old Roller Mill' for this mill is often questioned as there is little to support the claim that a roller plant was ever installed here. This site was almost certainly a later one, latterly superseding the site in Horton Kirby which became the paper mill. It is not marked by Hasted in 1778, but was in occupation by Thomas Edmeads in 1809, who appears to have improved the mill between 1806 and 1809, which in fact, is more likely to be the time of construction. Between 1808 and 1862, the structure was in the tenancy of the well-known Cannon family; it passed to the partnership of Millhouse and Muggeridge and worked in conjunction with Westminster Mill at Horton Kirby. Photographs show the structure to have been a three-storey white brick and weatherboard structure with an arched roof and luccam. On 1st December, 1879, the old mill was destroyed by fire; the following year however, Millhouse rebuilt the structure in brick. It functioned until the early years of this century, being sold by Millhouse in 1899 when no mention of the roller plant was made in the sale notice. It is also unclear as to whether water power was used at the new mill. The machinery was probably scrapped before the First World War, and the structure remained disused until 1960 when converted to a woodworking factory. In October 1987, the structure was severely damaged by the well-known hurricane which toppled much of a brick extension. In recent years the damaged portion of the mill has been taken down, and the remaining part converted to residential use. Of the watercourses, the mill-pond has been filled in for a car park. The waterwheel was probably overshot and powered by a leat at the opposite end of the building to the main river.
Full details
Location
Gallery
References
Alan Stoyel, Mills Archive Foundation Trustee
Contributors
Rob Cumming
Missing information? Click here to tell us about this mill.