Badharlick Mills, Egloskerry
A water-powered corn mill in the historic county of Cornwall, England.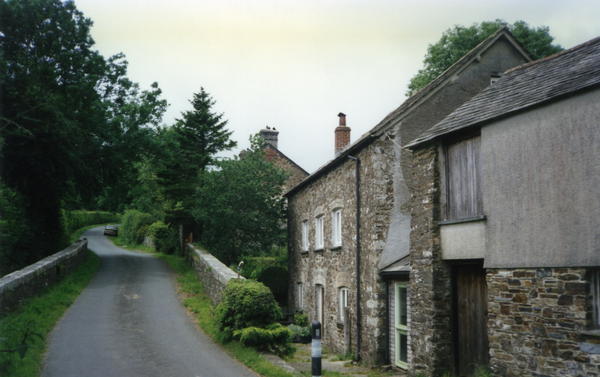 See related images and documents.
See images only.
Records indicate that the mill was in existence in 1576, an records from 1671 refer to it as the 'ancient water-mill for grinding corn'. The present building fabric probably dates from around this time when it may have been largely rebuilt. There is no milling equipment left in the building, although it is believed that parts of the 1576 timber framed mill structure remain in the rear of the ground floor.
The mill had an overshot waterwheel fed by two leats from the River Kensey to the north and a tributary to it in the valley to the south. It was owned by the nearby Penheale Manor estate until September 1913. This might relate to its disappearance from Kelly's Directory of Cornwall from 1914 as an active mill.
Full details
Location
Gallery
References
Anthony Bryan, Mills Research Group Database
Contributors
Martin Atkinson, May 2018.
Missing information? Click here to tell us about this mill.