Wimbledon Windmill, Wimbledon Common
A wind-powered corn mill in the historic county of Surrey, England.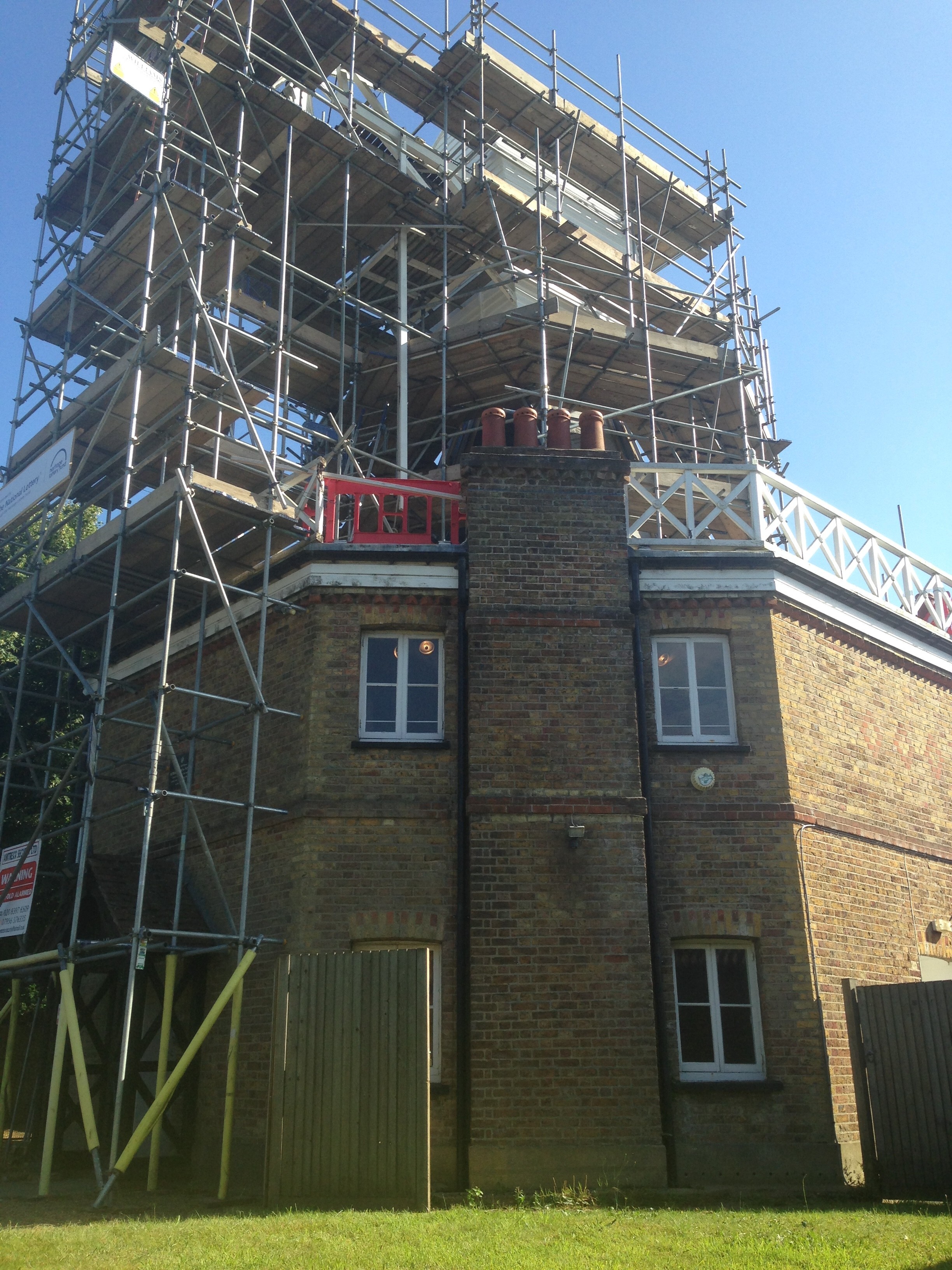 See related images and documents.
See images only.
This Grade II* listed windmill was built in 1817. It is built in the form of a hollow post mill, which is unique in today's times. It is also a museum devoted entirely to the history of the English windmill, and you can see some excellent models showing all the different types. New sails have been added recently and - with the shutters in place - this now allows the sails to turn and be controlled.
The mill last worked in 1864. The machinery was then removed, and the mill was repurposed as accommodation. Today however, there is a good display of how the mill would have worked.
The mill shares some claims to fame. In 1908 Lord Baden Powell wrote part of his book of 'Scouting For Boys' when he was living in the mill house. It also became well known some years back thanks to the popular children's television series, 'The Wombles' (of Wimbledon Common).
The mill is now run by Wimbledon Windmill Museum, a registered charity, and volunteers help in the shop and show visitors around.
Full details
Location
Gallery
References
Anthony Bryan, Mills Research Group Database
Farries, K.G. and Mason, M.T., Windmills of Surrey and Inner London (Charles Skilton, 1966)
Smith, Arthur C, Windmills in Surrey and Greater London (Stevenage Museum)
Contributors
Sara and Oscar Jarman, August 2016; Mildred Cookson, May 2017
Related shop products
Related publications in the library
Missing information? Click here to tell us about this mill.