Pitstone Windmill, Pitstone
A wind-powered corn mill in the historic county of Buckinghamshire, England.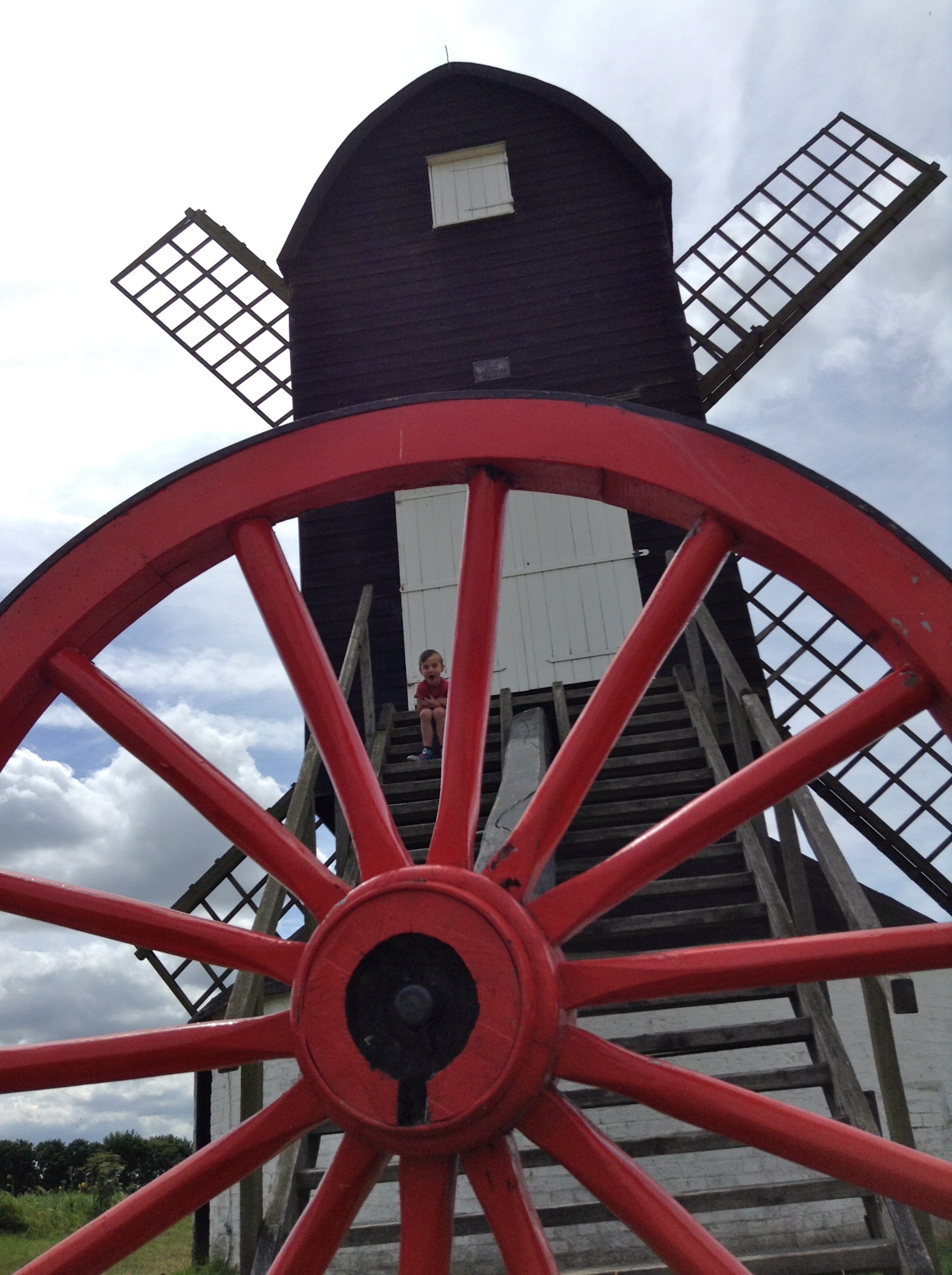 See related images and documents.
See images only.
This Grade II* Listed post mill was in existence by the 17th century. Several dates are inscribed in the building, the earliest of which would seem to be 1627 (although it the inscription has been read as 1687 or 1697). It ceased working after the tail and sails were destroyed by a storm in 1902 and fell into disrepair. In 1937 it was given to the National Trust. It was restored to working condition by the Pitstone Windmill Restoration Trust Committee between 1963-70. With a black weather-boarded buck above a roundhouse, it has 4 common sails, adjusted from ground level. The mill remains in workable condition, although fixed in direction.
Full details
Location
Gallery
References
Anthony Bryan, Mills Research Group Database
Buckinghamshire County Museum Archaeological Group, "Buckinghamshire Windmills" (Records of Bucks, 20 (4), 1978)
Hillier, Roger & David Wray, Pitstone windmill : the rescue of an ancient landmark (Choir Press, 2016)
Smith, Arthur C, Windmills in Buckinghamshire and Oxfordshire: a contemporary survey (Stevenage Museum publications, 1976)
Contributors
Sara and Oscar Jarman, July 2016
Related shop products
Related publications in the library
Missing information? Click here to tell us about this mill.