Wind generator, Castle Farm, Dymock
A wind-powered electricity generating mill in the historic county of Gloucestershire, England.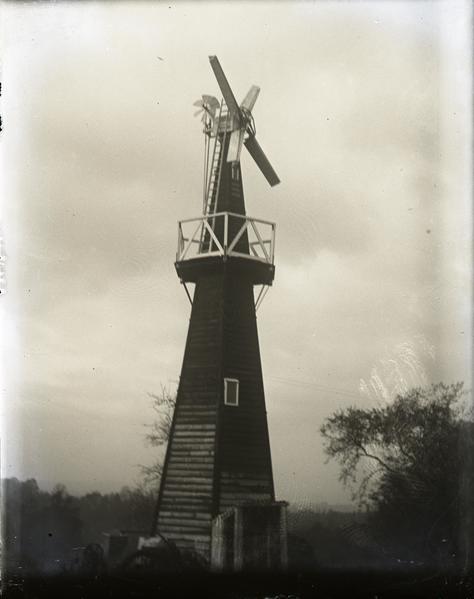 See related images and documents.
See images only.
Constructed by E Lancaster Burne to generate electricity, 1924. It continued to work until mains electricity was provided in 1956.
Full details
Location
Gallery
REXW-ELB-GPN-05_141
References
Booth, Tim, "The windmills of Edward Lancaster Burne" (Wind and Water Mills, 29, 2010, pp. 16-47), p.37
Missing information? Click here to tell us about this mill.