Robinson's Mill, Deptford
A electricity-, steam- and water-powered corn mill in the historic county of Kent, England.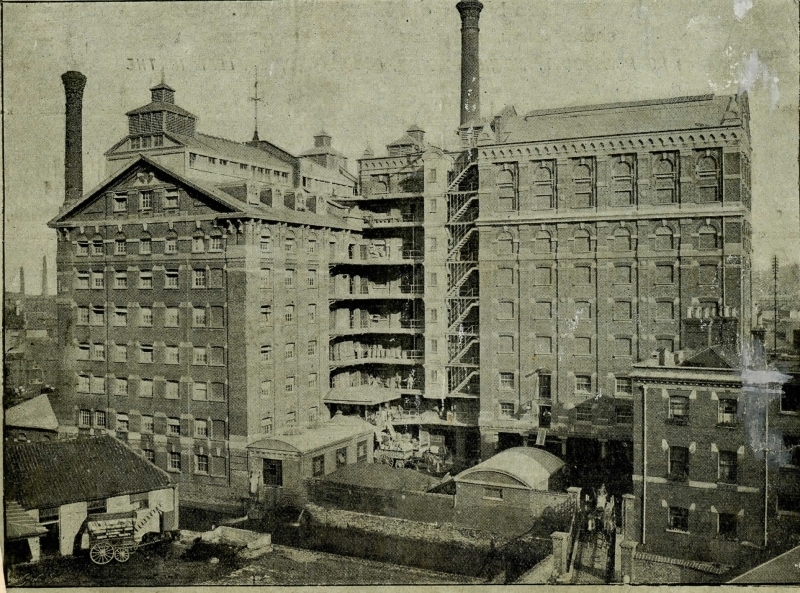 See related images and documents.
See images only.
The Doomsday Book of 1086 and Roque's map of 1745 both record mills on this part of the Thames, so the site has a long history of milling.
Robinson's steam powered roller mill was built in the 1820s. It replaced the tide mills which previously existed on the site. The mill suffered a fire in 1881, causing £31,000 of damage (as of 1885).
Robinson's became part of Associated London Flour Millers in 1921, which was then purchased by Joseph Rank Ltd in 1932. The mill was finally demolished in the 1970s after another fire.
Full details
Location
Gallery
References
The Finance Chronicle and Insurance Circular (15 Janurary 1885)
Missing information? Click here to tell us about this mill.