CWS Star Mills, Oldham
A electricity- and steam-powered corn mill in the historic county of Lancashire, England.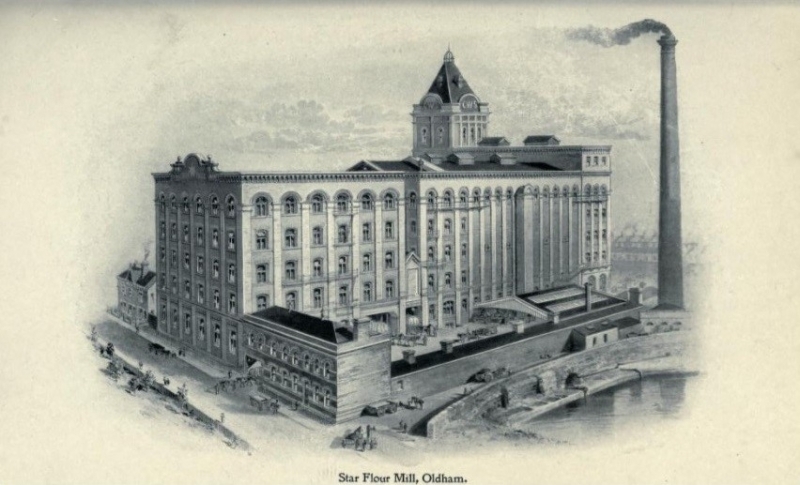 See related images and documents.
See images only.
The mill was built by the Oldham Equitable Society in 1868, and run as a federal mill. A fire in 1889/90 destroyed much of the mill, but new buildings were erected. The mill started as a stone mill, and was upgraded to roller machinery shortly before the fire of 1889/90.
The Co-operative Wholesale Society (CWS) took the mill over in March 1906, and transferred their business from Rochdale Flour Mill to the Star Mill the following year.
Messrs. Thomas Robinson & Son installed machinery into the newly built 1890 mill. This gave the mill a capacity of 32 sacks, of 280 lbs, per hour.
Full details
Location
Gallery
References
John F. Wilson, Anthony Webster, Rachael Vorberg-Rugh, Building Co-operation: A Business History of The Co-operative Group, 1863-2013 (2013)
The Co-Operative Wholesale Societies Limited Annual 1915, (Manchester, 1915)
Missing information? Click here to tell us about this mill.