Chancelot Mill, Leith (old)
A steam-powered corn mill in the historic county of Midlothian, Scotland.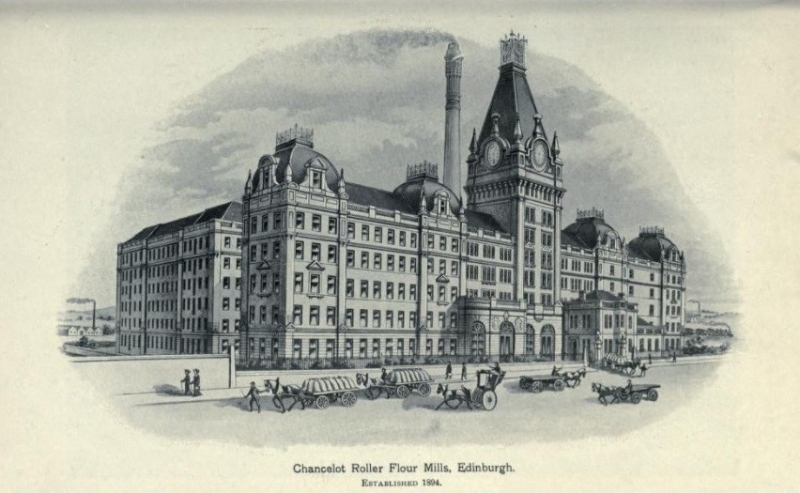 See related images and documents.
See images only.
Three acres of land were purchased in 1892 for the location of this mill. It was often described as 'the most handsome flour mill in the world' and the clock tower, rising to 185 feet, was a landmark of the city. The mill was planned by Henry Simon with a capacity of 25 sacks of flour per hour, and by 1903 it had a capacity of 43 sacks per hour. A fire in 1915/16 caused damage amounting to nearly £1,000. Another fire in the mid-1960s gutted the building.
After the fire in the 1960s the mill was not rebuilt and was eventually demolished in 1971. A new Chancelot Mill was then built a mile to the north at Leith's Western Harbour, a better location close to the docks.
Full details
Location
Gallery
References
Flanagan, James A., Wholesale Co-Operation in Scotland: The Fruits of Fifty Years' Efforts (1868-1918), (Glasgow, 1920)
The Co-Operative Wholesale Societies Limited Annual 1915, (Manchester, 1915)
Missing information? Click here to tell us about this mill.