Battersea Flour Mills, Battersea
A electricity- and steam-powered corn mill in the historic county of Surrey, England.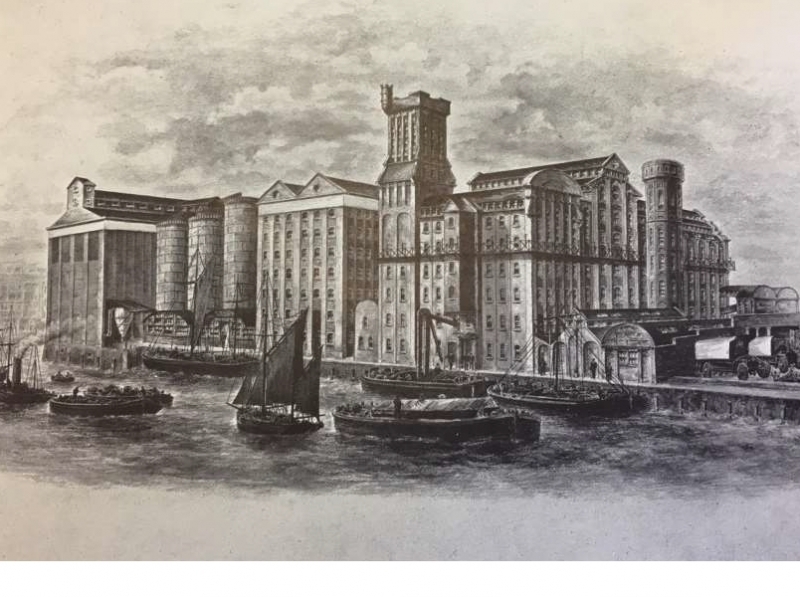 See related images and documents.
See images only.
The mill was constructed in 1884 by the Mayhew family. It was purchased by Joseph Rank Ltd in 1913 and rebuilt.
The mill was remodelled by Henry Simon in 1970 to an 80 sack mill, producing 10 tonnes of white bread-making flour per hour. The screen room (wheat cleaning) was remodelled and upgraded by Swiss engineers Buhler in 1984.
The majority of wheat used in the mill was grown in the UK and brought in by road, whilst North American wheat was brought up the River by barge from Tilbury docks. Following increased capacity at Solent Mills, Southampton and increasing London land values and environmental pressures the mill ceased production in 1995 and was demolished in 1998, being replaced by apartments.
Full details
Location
Gallery
References
Shorland-Ball, Rob & Brian McGee, The roller milling revolution: Master list of researched and located mills (2013), mill no. 104
Contributors
Robert Morton, November 2018.
Missing information? Click here to tell us about this mill.