Composite Mill, Siipyy
A wind-powered mill in Finland.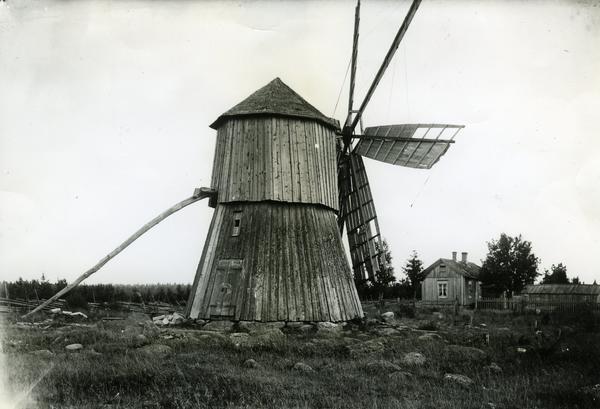 See related images and documents.
See images only.
This mill had a two-storey lower portion tapering, and an upper portion octagonal with an octagonal pyramidal cap, both portions having about equal overall heights. The upper portion has a tailpole at the rear sloping down to the ground; it carried six equal-sided, tapering and slightly curved sails on a fairly light metal cross. Both portions of the body were vertically boarded and therefore presumably framed.
Full details
Gallery
References
Wailes, Rex, & Auvo Hirsjärvi, "Finnish Mills Part III: Hollow Post Mills", (Transactions of the Newcomen Society, 44, 1971-1972, pp.99-118)
Missing information? Click here to tell us about this mill.