Dartford Gunpowder Mills, Wilmington
A water-powered gunpowder mill in the historic county of Kent, England.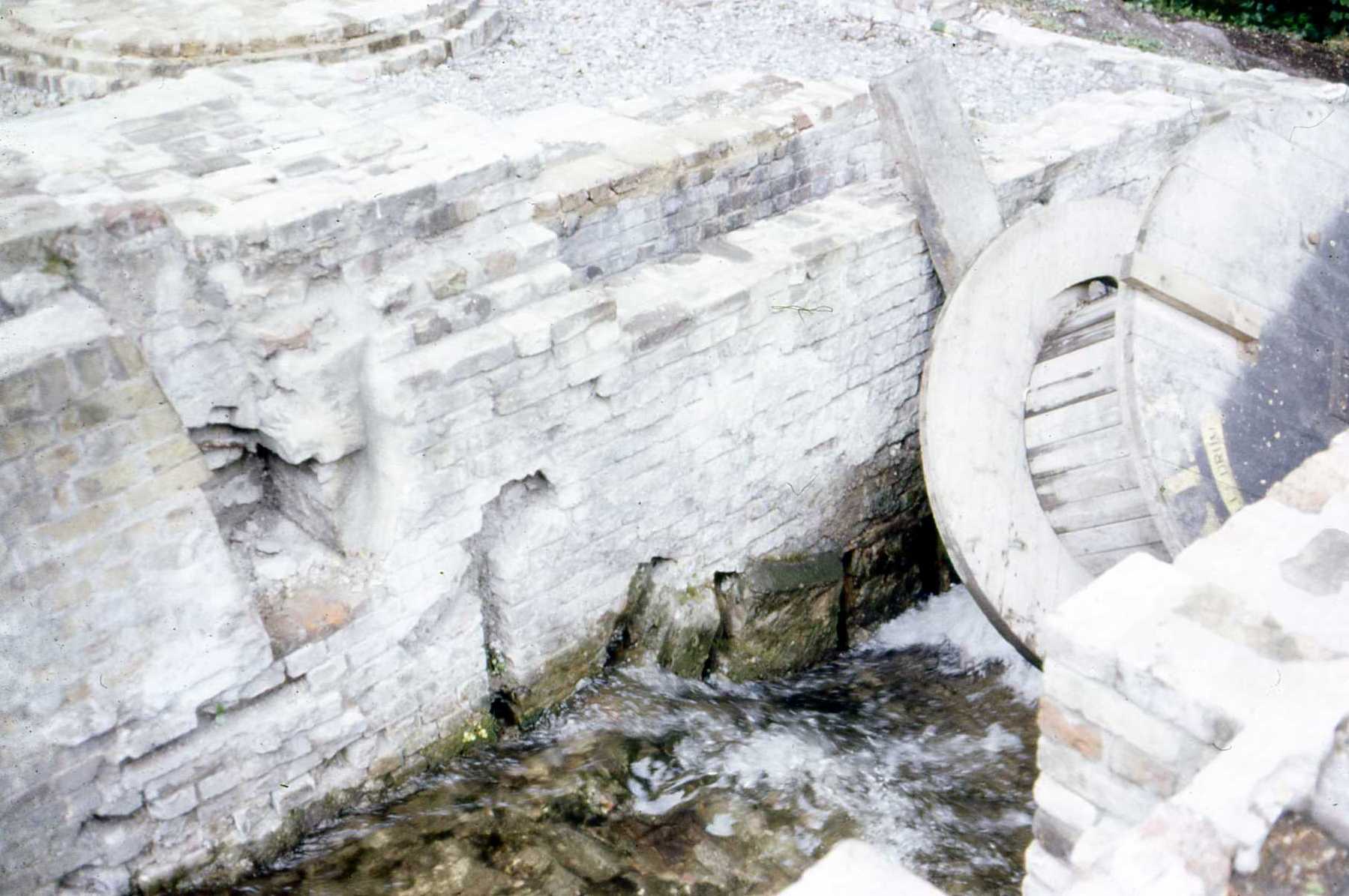 See related images and documents.
See images only.
Historically, this is probably the most important mill site on the river Darent, being recognised as the traditional birth-place of papermaking in England, and latterly the site of an important and extensive gunpowder factory. Technically however, the site is not the first paper mill in England, that privilege going to a mill in Hertfordshire in the 1490's. It is however where John Spilman chose to establish his first paper mill in 1585, following his granting of a monopoly of paper production. Little of its working history is known, but the site was disused in 1724 and was converted in 1732 to powder mills. These flourished, under successive owners Messrs Lyon and Andrew, Lyon and Wilks, Wilks, Pigou & Wilks, and Wilks and Laurence.
Many safety precautions were required. All of the workers were required to wear protective clothing and footwear; rates of pay were probably quite high due to the low life expectancy. The buildings were surrounded by massive earth embankments and the more vulnerable were moated. Despite all these precautions, many explosions occurred and are detailed as follows:- 1745 - Minor explosion, no casualties 1790 - Entire site blown up. 7 killled. 1794 - 11 killed. 1796 - 6 killed. 1799 - 6 killed. 1803 - Composition house burned down. 1805 - 2 killed. 1806 - Horse killed. 1810 - 2 killed. 1827 - 3 killed. Remains scattered half a mile, explosion could be heard forty miles away. 1833 - 8 people and 3 horses killed. 1839 - 5 killed. 1839 - Brass Mill blown up. 1842, 1872, 1874, 1879 - no fatalities, little damage. 1885 - 1 killed.
The works were abandoned by 1907, and abandoned to the scrap merchant and the elements. Little is known of them until 1984, when a proposed housing development revealed their remains. The Kent Archaeological Research Unit organised an excavation which revealed the substantial remains of three 'double' mills with wheel pits and bases for edge runner stones. At the Central of these three sites, the edge runner stone base has been rebuilt by the K.A.R.U.. The remains are now preserved and accessible to the public, although the watercourses have been altered in recent years to appease the housing developer.
Full details
Location
Gallery
References
Alan Stoyel, Mills Archive Foundation Trustee, 2006
Contributors
Rob Cumming
Related shop products
Related publications in the library
Missing information? Click here to tell us about this mill.