Valence Pump, Brasted
A water-powered pumping mill/wheel in the historic county of Kent, England.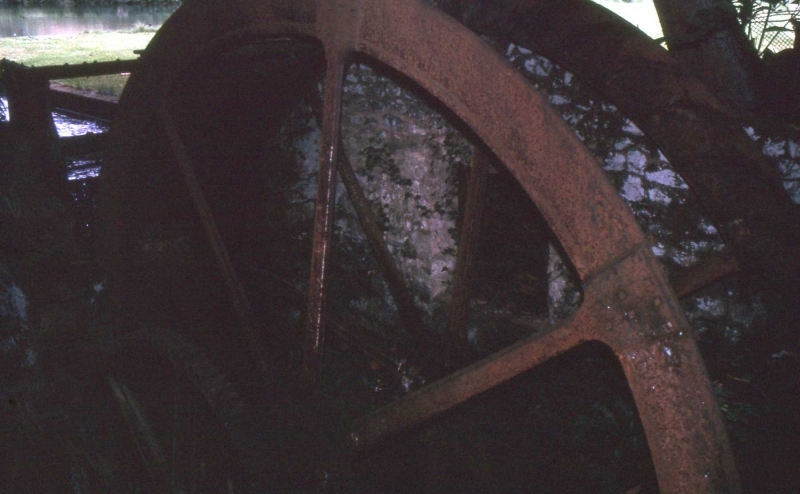 See related images and documents.
See images only.
This mill almost certainly occupied a Domesday mill site, and is the only remaining waterwheel still to be found on the river Darent. This fine example of a Victorian pumping engine dates from approximately 1858, and replaced a previous installation which supplied Valence House and other local residences with water. It ceased to function some years ago but remains reasonably complete and preserved by its owner. The whole installation is set in a roofless brick enclosure and was powered by a picturesque and well preserved pond. An all iron breastshot wheel measures 16ft 8" in diameter and is 4' wide; it turned a 3' iron pitwheel engaging two small pinions which operated crank shafts turning force pumps along a large metal pipe. The pump rods are not present, but were recovered from the pit when it was excavated by the children of Wildernesse School in the 1970's.
This mill had a breastshot waterwheel.
Full details
Location
Gallery
References
Alan Stoyel, Mills Archive Foundation Trustee, 2006
Contributors
Rob Cumming, May 2016
Missing information? Click here to tell us about this mill.