CWS Dunston Flour Mill, Gateshead
A electricity- and steam-powered corn mill in the historic county of Durham, England.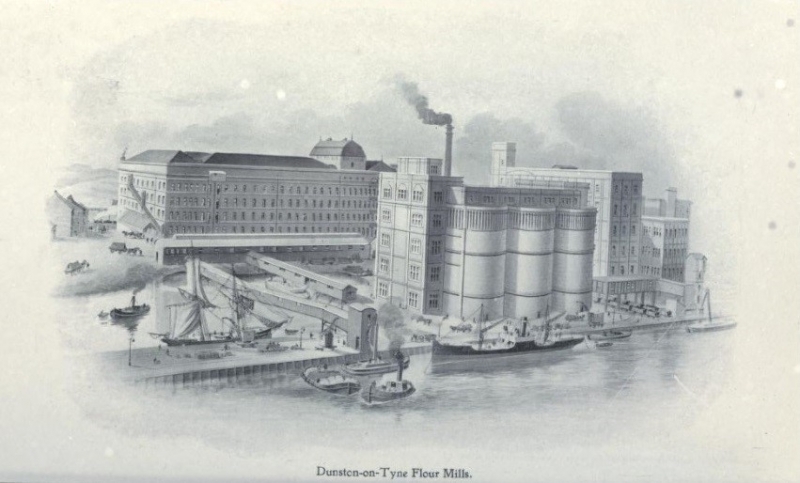 See related images and documents.
See images only.
First Co-operative Wholesale Society (CWS) flour mill to be built after first discussing flour milling in 1883. Designed by local Newcastle architects, the mill cost around £120,000 to construct, and was opened on 18th April 1891. The mill had three plants giving a total capacity of 90 sacks per hour, and was expanded on multiple occasions. A new reinforced grain silo was built in 1901, and a circular grain silo was added in 1906.
The grain silo built in 1901 was the first reinforced concrete silo built in Britain whilst the circular grain silo, built in 1906, was the first example of its kind in Britain too.
In 1909 the CWS soap-works were built alongside the mill. These works were designed by Mr. L. G. Ekins and was built using reinforced concrete.
Dunston Flour Mills were demolished in 1980. Housing now occupies the site.
Full details
Location
Gallery
References
Shorland-Ball, Rob & Brian McGee, The roller milling revolution: Master list of researched and located mills (2013), mill no. 028
The Co-Operative Wholesale Societies Limited Annual 1915, (Manchester, 1915), p.121
Missing information? Click here to tell us about this mill.