Milling journals of the past. Milling in Hull: The flourmills of Hull concluded
Full details
Authors & editors
Publisher
Milling & Grain
Year of publication
2017
Languages
Medium
Digital
Edition
1
Topics
Scope & content
Crathorne and Sons Ltd
Crathorne's Grovehill Flour Mills in Beverley were founded by Josiah Crathorne in 1830, when wind was their only power. This typical miller, successful in the days of millstones, was born in 1809. With his skill as a miller and good judgment as a wheat buyer, he built up a large business. He eventually added steam power and increased his plant to 14 pairs of millstones. Although not in Hull itself, a large portion of Crathorne's flour was sold in that city. In 1860-1880 the flour, often noted as being of a higher price than other local flours, had such a great reputation in Hull that almost every grocer had printed in large letters over his shop "Beverley Flour Sold Here".

G Thompson Ltd (Grosvenor Mill & Albert Mills)
This firm of Hull millers is of particular interest to us, as the family have now deposited their archive stretching back over 100 years with the Mills Archive. Their history provides another instance of the migration of flour milling from the country to seaports. In the early part of the 1800s Leonard Thompson occupied a windmill at Hessle, a few miles from Hull. About 1840 his son Joseph Green Thompson (the senior partner in the firm in 1904) became apprenticed with a miller at Welton mill, then an important water mill west of Hull. He became a journeyman miller with Mr Marshall of Hessle and later the manager for Mrs Kirk of Analby Mill. Anxious to enter into his own business, JG Thompson became the tenant of a mill at Cottingham and in 1854 took over the best windmill in the district, Skidby Mill. This mill stood on high ground on the fringe of the Yorkshire Wolds and with a fair breeze its five pair of millstones could be worked merrily…Read more.

Pictures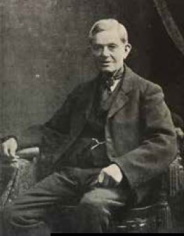 File attachments