Michael Harverson 1937 - 2017
Full details
Authors & editors
Publisher
SPAB
Year of publication
2017
Languages
Medium
Digital
Edition
1
Topics
Scope & content
Michael for many people was associated with being President of TIMS (The International Molinological Society) but there was so much more to Michael than that.

He was born in 1937 near Tonbridge in Kent between the two smock mills: Watts Cross Mill at Hildenborough and Stocks Mill at Leigh Green. He attended the famous public school at Tonbridge, and often recalled to me how on his first day at the school he mistook one of the pupils for a member of staff, the pupil in question was none other than Colin Cowdrey who later became the Kent and England Cricket Captain! Michael went up to Cambridge to read Modern Languages at Corpus Christi College and this led to a career in teaching including posts in Iran, Dauntsey's School in Wiltshire and Watford Grammar School for Boys, where he became deputy head teacher.

In addition to his work as a council member and later president of TIMS he served for many years on the Mills Section committee…Read more.

Pictures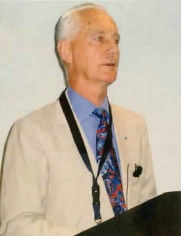 File attachments