Brian Shingler 1941 -2014
Full details
Authors & editors
Publisher
SPAB
Year of publication
2014 July
Languages
Medium
Digital
Edition
1
Topics
Scope & content
It is sad to report the death of Brian Shingler, a long term member of the society, who actively encouraged interest in milling and hydro power in the South West.

Brian grew up in Ashford Carbonell. near Ludlow, where his father ran a bakery. He loved, watching his father weighing out the dough and kneading it into loaves, one in each hand. A great place to explore was the little river that ran through the property, and the small field with their cow, pigsty and chicken houses. He was a practical boy with a love of being outdoors, which meant that sometimes Brian had to be physically dragged up the village to school.

In 200 I Brian was key in getting together a group of Somerset mill owners to promote hydropower. He led the way by installing a new turbine at Gants Mill alongside the working Armfield turbine, to generate electricity and took a hands-on role in positioning the new turbine in the old waterwheel pit…Read more.


Pictures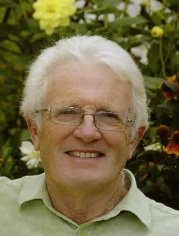 File attachments