Robots. Can agricultural robots reverse the trends of water resource shortage and climate change?
Full details
Authors & editors
Publisher
Milling & Grain
Year of publication
2022
Languages
Medium
Digital
Edition
1
Topics

Economics & commerce > Sustainability and the environment
Water supply & management


Scope & content
By IDTechEx, Cambridge, UK

As an important natural resource, water plays an irreplaceable role in people's daily life. Nowadays, water consumption in many regions is under 'high stress'. Many countries are already experiencing water scarcity, and it is expected that more countries will face a reduced availability of surface water resources by 2050. While water scarcity is becoming more and more severe, the overuse of chemicals in the agriculture industry also exacerbates the pollution of water resources, thereby leading to the decline of biodiversity, along with a series of social and environmental problems such as greenhouse gas emissions and eutrophication. As outlined in IDTechEx's recent research 'Agricultural Robots and Drones 2022-2032: Technologies, Markets & Players', agricultural robots can be a potential solution…Read more.

Pictures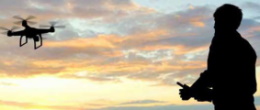 File attachments