The Rex Wailes Collection. Eccentric millers of old
Full details
Authors & editors
Publisher
Milling & Grain
Year of publication
2022
Languages
Medium
Digital
Edition
1
Topics
Scope & content

From a typescript in the Rex Wailes Collection…

The attention of the antiquary has been attracted by the old time miller. Apparently, he dabbled in the arts, as witness the eccentric Master Oliver, whose tomb upon Highdown Hill, near Worthing, was and still is an object visited by the curious.

It was prepared by himself with scripture texts and verses of his own composing. He was carried to the grave in 1793, by folk garbed in white, and a girl in white read a sermon as a requiem. This suggests a latent Druidism, faint traces of which do exist.

But the strangest miller in the traditions of the Sussex Downs was Master Coombs, whose boast it was that his antique little mill, not far from Newhaven, had belonged to his ancestors from the days of Henry VIII…Read more.


Pictures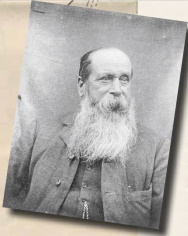 File attachments