Egypt continues to weather the impacts of significant global shocks
Full details
Authors & editors
Publisher
Milling & Grain
Year of publication
2022
Languages
Medium
Digital
Edition
1
Topics
Scope & content
By Dr Mahmoud Riyad, Secretary-General, Egyptian Milling Association, Egypt

The continued disruption to wheat markets from the Russian invasion of Ukraine predictably draws global attention to Egypt's own 'wheat problem.' The high quantities of international wheat procured, and money spent, consistently places Egypt as the world's largest importer by a significant margin.

More fair and complete assessments of Egypt's wheat problem would include consideration of the following:
The Egyptian government has reduced risks in the wheat supply, chiefly by addressing quantity risks but not price risks. Despite domestic agricultural sector investments finally modernising some elements of the wheat supply, more reform is very much needed to address future risks and decrease domestic demand

Continuing to transition the government budgets towards cash transfers and away from food subsidies will have massive gains in human capital stock, economic efficiency and social justice. Read more about Risks to the wheat supply.

Pictures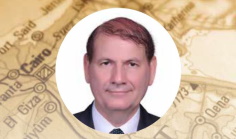 File attachments