Women, Energy and Water: The Effects of Gender and Culture on the Roles and Responsibilities of Women
Full details
Authors & editors

Vammen, Katherine [Author]
Henry, Frances [Author]
Bernex, Nicole [Author]
Taboada Serrano, Patricia [Author]
Jimenez, Mario [Author]
Sequiera, Gustavo [Author]
Bazan, Tomas [Author]


Year of publication
2016
Languages
Medium
Digital
Note: Copyright restrictions mean the attachment below only contains part of the publication. The full document is available for inspection at the Mills Archive Research and Education Centre.
Edition
1
Topics

People and communities > The role of women
Economics & commerce > Sustainability and the environment


Scope & content
This chapter on Women, Energy and Water focuses on women and their capacity to access, use and control water and energy resources.

It also explains how water and energy are two resources that are interlinked and should be managed on the basis of the synergies that benefit both in achieving a sustainable energy future and watershed management.

The crucial role of environmental management is seen in case studies in developing countries in Latin America and special emphasis has been placed on the role of rural women in the production and use of energy.

The health aspects of the incorrect use of energy sources such as charcoal and firewood for cooking on a global scale have been reviewed. This leads to a broad analysis of how energy availability is one of the main limitations on social and economic development and the importance of involving women in future management and planning for improving energy planning.
Divisions within this publication
1: Summary
2: Introduction
3: Culture & gender
4: Importance
5: The link between energy & water
6: Water for energy
7: Energy for water
8: Energy production limited by drought and competing users
9: Conclusions, goal of energy and water program of IANAS
10: Energy, water and gender - case study of Peru and the Andes region
11: Role of women in energy production and use
12: Technological advances in renewable energy with the greatest impact on the socioeconomic development of rural women
13: Firewood Use in Latin America and its Effects on Health
14: Gender as a Component in Energy Planning
15: Summary & Conclusions
Pictures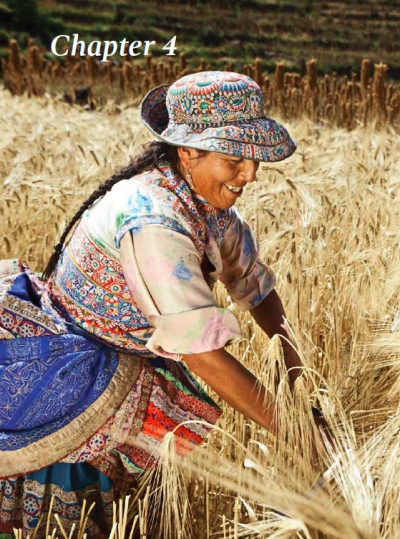 File attachments