The Vegetable oil crisis in Egypt
Full details
Authors & editors
Publisher
Milling & Grain
Year of publication
2022
Languages
Medium
Digital
Edition
1
Topics
Scope & content
By Dr Mahmoud Riyad, Secretary-General, Egyptian Milling Association, Egypt

With the outbreak of the Russia-Ukraine war on February 24, 2022, Egypt's food security crisis now poses threat to its economy. Cairo relies on large volumes of heavily subsidised imports to ensure sufficient as well as affordable supplies of bread and vegetable oil for its 105 million citizens. Securing those supplies has led Egypt to become the world's largest importer of wheat and among the world's top 10 importers of sunflower oil.

The Russia-Ukraine war catapulted prices to unsustainable levels for Egypt, increasing the price of wheat by an additional 44% and that of sunflower oil by 32% virtually overnight. Even more troublesome, the war also threatens Egypt's physical supply itself since 85% of its wheat comes from Russia and Ukraine, as does 73% of its sunflower oil.

The global market for vegetable oils had already witnessed a perfect storm of rising oil prices in 2021. As of June 1, 2021, Egypt raised the price of subsidised unblended vegetable oils by 23.5% while the standard-issue one-litre bottle of blended soybean and sunflower oil was replaced by an 800-ml bottle at the same price, equivalent to a 20% reduction.

While the subsidy reduction was helpful in combatting the 2021 wave of global food oil inflation, the early 2022 Russia-Ukraine war has turned that wave into a price spike tsunami as countries scramble to find alternatives to sunflower oil…Read more.

Pictures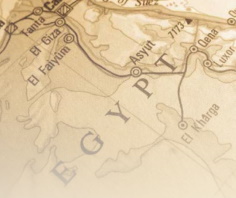 File attachments