Women in milling. The evolving role of women in the world's oldest industry
Full details
Authors & editors
Publisher
Milling & Grain
Year of publication
2022
Languages
Medium
Digital
Edition
1
Topics
Scope & content
International Women's Day (March 8) is a global day celebrating the social, economic, cultural, and political achievements of women. The day also marks a call to action for accelerating women's equality.

In addition to this article, the 'People' page of the April edition of Milling and Grain magazine is also dedicated to recognising the achievements of our industry colleagues who are women, in what has traditionally been a very male dominated industry. To find out more turn to page 106.

Milling has a rich and immersive history. Women have always been involved in some aspect of milling, those roles and their level of involvement have reflected wider society's views on women, work and gender roles.

The detail (or even existence) of records documenting their roles has been patchy, but even though this is the case, there is still much we can say.

There is substantial archaeological and documentary evidence that, during ancient times, milling using hand mills was usually associated with women (although it was not usually considered a high-status role)…Read more.

Pictures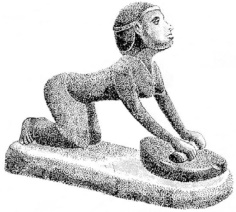 File attachments