Study of the temperature rise of a roller mill
Full details
Authors & editors
Publisher
Milling & Grain
Year of publication
2022
Languages
Medium
Digital
Edition
1
Topics

Cereal processes > Flour milling
Repair & construction of mills > Mill design & engineering


Scope & content
By Dr Wu Wenbin, Henan University Of Technology, China

China is a big country, and in terms of wheat production and consumption, and its flour output ranks the country first in all of the world. After hundreds of years of evolution, the most used piece of flour processing equipment is the roller mill.

At present, domestic wheat processing technology has been quite mature, with flour market demand close to saturation.

In order to further develop and improve flour quality, enterprises will need to consider reducing the cost of flour production, reducing electricity consumption and reducing the temperature of grinding roller.

When the roller mill produces flour, the temperature of the roller surface of the core mill will reach 60 - 80℃. The higher the temperature of the roller surface is, the lower the utilisation rate of electric energy will be, and the more serious the waste of electric energy will be…Read more.

Pictures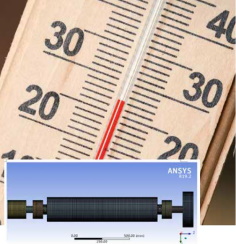 File attachments