Milling journals of the past. Eddington Mills of Mr RN Hofland, Hungerford
Full details
English title
(printed title Mr Tobert Boby etc, incorrect)
Authors & editors
Publisher
Milling & Grain
Year of publication
2022
Languages
Medium
Digital
Edition
1
Topics
Scope & content
By 1894 The Miller was in its 20th year and there was no slowing down in the march of the roller mill system. Following on from the erection of large mills at the ports and in large industrial centres came the conversion of the country mills, as one after another were being turned over to the roller systems.

One such example reported on December 3, 1894, was the Eddington Mills of Mr RN Hofland, just outside the Berkshire town of Hungerford. The mill had a roller plant of two and a half sacks capacity and was installed on the well-known ER&F Turner system. The mill dated back like many watermills in this part of the country to medieval times. It was believed that a mill had stood on the site from at least the 15th century….Read more.

Pictures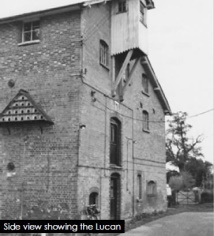 File attachments