Genetics and the hidden story of wheat
Full details
Authors & editors
Publisher
Milling & Grain
Year of publication
2018
Languages
Medium
Digital
Edition
1
Topics
Scope & content
An international research team, in the journal Genome Research, have uncovered the genetic secrets that give wheat its extraordinary ability for local adaptation – opening up a previously untapped resource for producing more resilient wheat.

The research team, led by the Earlham Institute in collaboration with HelmholtzZentrum München, University of Liverpool and the John Innes Centre, have revealed epigenetic variations that was previously unknown to current genotyping methods.

The new findings link crop evolution and phenotypic change to agricultural conditions - allowing us to protect future yields with a climate resistant armour through new breeding methods - contributing to the success of this global crop, as well as significant implications for the wheat community...Read more.
Pictures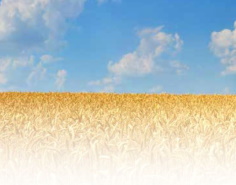 File attachments