Milling journals of the past. Early international milling exhibitions
Full details
Authors & editors
Publisher
Milling & Grain
Year of publication
2018
Languages
Medium
Digital
Edition
1
Topics
Scope & content
We see and read today in Milling and Grain reports of international exhibitions visited around the world. Although today their focus is on modern milling equipment, their purpose has always been the same, to attract the owners of mills to see how they can improve their output and keep up with the times.

Keeping up is nothing new. In fact, in the first year of publication of The Miller in 1875, we read about the International Milling Exhibition in Vienna in the August of that year. As well as showing off the latest milling machinery, the event was noted for the weather, a steady downpour of rain. However, "inside the building order reigned instead of chaos, and along with the sounds of music were only to be found and heard the sober broadcloth and the earnest murmurs of those whom business, and not pleasure, had attracted to the scene".

The report commented that the excellence of Hungarian flour and Vienna beer was proverbial and, making due allowance for the climatic advantages, "some praise is due to the machinery by which this degree of excellence has been obtained"…Read more.

Pictures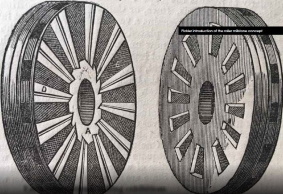 File attachments