Flour packaging
Full details
Authors & editors
Publisher
Milling & Grain
Year of publication
2022
Languages
Medium
Digital
Edition
1
Topics
Scope & content
By Daniel Jackson, Content Editor, Milling and Grain

Flour is used in every household and has been throughout human history. Since it is so ubiquitous, careful consideration must be given to its packaging. Flour is generally packaged in stand-up pouches which are made by laminating several layers of plastic together, creating a barrier against external factors such as sunlight, air and moisture. Because of these qualities, it is also known as barrier packaging. Recently there has been a focus on making it more sustainable.

Sustainable packaging has become essential, with demand and waste increasing exponentially. Everyone uses these products and so the responsibility of keeping the environment clean by keeping the packaging recyclable and sustainable belongs to all of us. Consumers have to be aware of the products they are purchasing, and industry has to package products responsibly.

Read more about sustainable food packaging options.
Pictures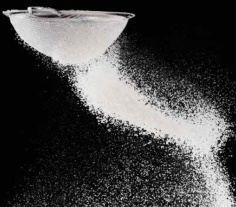 File attachments