Germ retaining rice. Catering for the continually increasing demand for high quality in China
Full details
Authors & editors
Publisher
Milling & Grain
Year of publication
2022
Languages
Medium
Digital
Edition
1
Topics

Cereal processes > Rice milling
Wind & watermills by Region > Rest of the World (not Europe) > Asia > China


Scope & content
By Juping Yang, Senior Sales Manager, Satake Manufacturing (Suzhou) Co, China

Germ retaining rice (officially called 'germ retaining milled rice') is white rice which retains its germ through a special rice milling method. It is rich in trace elements and physiological components, as well as tasting better and is easier to digest than brown rice.

Germ retaining rice maintains the excellent taste of white rice without losing nutritional value. This rice skilfully reflects the value of rice itself, bringing out its best qualities.

Satake Suzhou hopes that in the future Chinese rice millers can utilise a variety of functional rice milling technologies to produce high value-added products. The development of germ retaining rice has brought new progress and development to this important staple.

Utilising advanced technologies to produce germ retaining rice can help meet the demand of China's rice market for high quality and tasty rice products.

From analysis to verifying the suitability of a rice variety for processing into germ retaining rice, to the design and installation of rice production facilities, Satake Suzhou seeks to provide the equipment and expertise necessary to help any rice miller reach higher levels of quality in their final product…Read more.
Pictures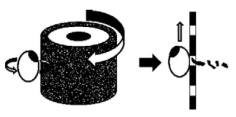 File attachments