COP26 & The "Greening finance" roadmap
Full details
Authors & editors
Publisher
Milling & Grain
Year of publication
2021
Languages
Medium
Digital
Edition
1
Topics

Cereal processes > Flour milling
Economics & commerce > Sustainability and the environment


Scope & content
By Andrew Wilkinson, Milling and Grain magazine

Bringing together 120 world leaders, all with the aim of speeding up progress towards the climate change goals set out in the Paris Agreement back in 2015, November 2021 saw the drama of COP26 unfold in Glasgow, UK.

On the final day of COP26, or the 26th UN Climate Change Conference of the Parties to give its full name, climate negotiators concluded two weeks of intense talks that ended with a consensus reached on urgently accelerating climate action.

With the UK Government set to phase in the Greening Finance Roadmap, a set of measures set to be replicated by governments throughout the developed world, the pressure is really on us to update our working practices and look for ways of reducing the carbon footprint of our respective organisations.

One organisation that is setting the gold standard in sustainable cereal processing is a double award winner found in the UK county of Suffolk.

As a global supplier of brewing and distilling malts and malted ingredients to the food & drinks industry, sustainability is the common objective that links all aspects of Muntons' business activities.

In fact, the company describes minimising the impact of its business activity on the environment wherever and whenever possible as its key objective. A decade ago, the company was one of the first malting and milling plants to install an energy efficient kiln heating system at its Stowmarket site.

The company won the prestigious Sustainability category at last month's Baking Industry Awards for developing an energy-saving bio-energy plant in the same location. This follows the company winning the Environmental Leadership Award for the same project at the Food & Drink Federation Awards in September.

The possibility of the milling supply chain generating its own carbon negative raw materials, is something which some people think is going to be many decades away – but the truth here is, it's right here on our doorstep.

Milling and Grain magazine recently met with Dr Davies to discuss COP26, the environmental impact of our industry, the measures he recommends to reduce our carbon footprint and the importance of creating a sense of togetherness within a workforce when tackling climate change.… Read more.

Pictures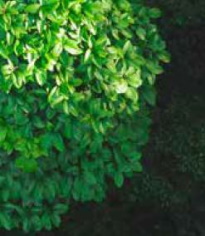 File attachments