Introducing Europe's largest oat mill
Full details
Authors & editors
Publisher
Milling & Grain
Year of publication
2021
Languages
Medium
Digital
Edition
1
Topics
Scope & content
A partnership of three companies is currently building Europe's largest oat mill for in Great Britain. The developments is the initiative of Navra Oat Milling and upon its completion in 2023, it will be poised to meet and accelerate the already growing demand for oat ingredients in the food and drink industry.

The Navara project is based on a merger between Camgrain, Frontier and Anglia Maltings. All three bring to the party different - and complementary - fields of expertise, as well as longstanding relationships in their respective supply chains and markets.

With these three companies, decades of experience in agriculture, grain handling and malt and plant cultivation come together. Another key to success is the location of the oat mill, as Navara is located in the middle of the so-called "Golden Triangle" between Birmingham, Cambridge and Oxford.

Within a few hours' drive, the UK's largest logistics centres of the best-known retailers can be reached, which supply 90 per cent of the population with food.

The largest state-of-the-art oat mill in Europe
This turnkey project includes the supply of separate processing lines for cleaning, sorting, hulling, kilning, groat cutting, flaking and oatmeal production as well as the mechanical and electrical installation of the plant…. Read more.

Pictures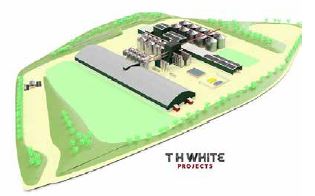 File attachments