How insects & grain mills are improving sustainability
Full details
Authors & editors
Publisher
Milling & Grain
Year of publication
2021
Languages
Medium
Digital
Edition
1
Topics
Scope & content
Part 1 of a 3-part feature on new products for feed mills
As a general rule, grain is used to make flour but by using specifically adapted grinding and separation processes, other products such as starch, protein, fibre and germs can also be obtained from different types of grain. These semi-finished products form the basis for a number of end products including modified starch, glucose, alcohol, gluten and organic fibres.

1. Grain mills produce the flour we need to make bread, pasta and animal feed – but that's not all. Starch mills also produce intermediate products used is various applications including recyclable packaging.
Dirk-Michael Fleck, Senior Advisor Biorefinery at Bühler's Milling Solutions Business Area explains how new grain processing solutions can be connected in a sustainable and intelligent way.

2. The fibre revolution by Diego Navarro, PhD, Swine Nutritionist, Hamlet Protein, Denmark.
Advancements in fibre analysis has enabled nutritionist to effectively incorporate high-fibre ingredients into monogastric diets to improve or maintain production performance.

3. Processed Animal Proteins. A relaxation of European feed ban in Europe looks set to open new markets. By EFPRA, Belgium.
Read more.

Pictures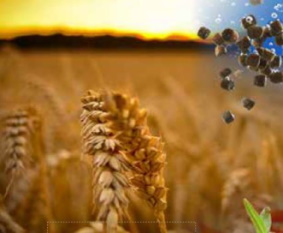 File attachments