Feeding systems for hammer mills
Full details
Authors & editors
Publisher
Milling & Grain
Year of publication
2019
Languages
Medium
Digital
Edition
1
Topics
Scope & content
Good grinding starts with the feeding

Hammer mills are among the most common mill types for many applications in the grinding of grain or other biomass raw materials; for example, in the production of animal feed or in the food industry.

Good grinding depends, on the one hand, on the technical design of the hammer mill itself (sieve surface, impact surface, motorisation, speed and sieve perforation) and, on the other hand, on the aspiration of the mill (air volume flow, air velocity, filter type, filter surface)…. Read more.

Pictures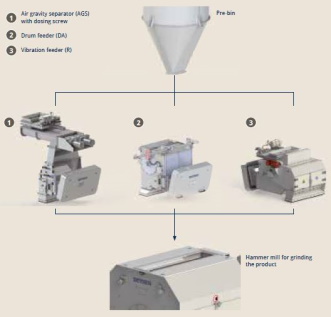 File attachments