A museum that embraces the future of feed
Full details
Authors & editors
Publisher
Milling & Grain
Year of publication
2019
Languages
Medium
Digital
Edition
1
Topics

Cereal processes > Animal feed milling
Arts and culture > Archives, libraries & museums


Scope & content
By Roger Gilbert, Publisher of MAG

Converted from a pilot feed plant in 2015 to an international Feed Museum with historical books, industry development timelines and founders of the industry
to modern-day digital displays to show of the latest developments in feed production.

"As we remember the past we must take up the challenge of the future - to a feed industry based on innovation and international cooperation that will assist the country's development and serve the needs of its people."

That's the stated mission of China's Feed Museum; to speed up the continuing technological transformation of its feed industry.

Milling and Grain was fortunate enough earlier this year to be invited to tour the three-year-old Feed Museum by Dr Yongxi Ma the supervisor and Executive Curator of the museum at located at China's Agricultural University's West Campus off Malianwa North Road in Beijing.

The museum is a converted pilot feedmill that had belonged to the Ministry of Agriculture's 'Feed Industry Centre' and covers some 3280 square metres. It has become a dedicated symbol of the role feed manufacturing is now playing in feeding a country with a population which exceeds of 1.3 billion….Read more.

Pictures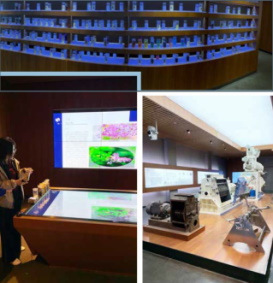 File attachments