ProPlant. Advanced maintenance tools that ensure food safety
Full details
Authors & editors
Publisher
Milling & Grain
Year of publication
2021
Languages
Medium
Digital
Edition
1
Topics

Cereal processes > Handling, storage & transport
Cereal processes > Flour milling > Commercial millers


Scope & content
At the Siemer Milling Company, a feeling for quality and a sense of responsibility are deeply ingrained in the company's DNA. Owned in part by the Siemer family and in part by the employees, the USA based milling company can look back on over 138 years of history. Operating in three locations – in Teutopolis, Illinois, Hopkinsville, Kentucky and West Harrison, Indiana – today it employs 170 people and produces 750,000 tons of quality processed wheat products such as flour, wheat bran and wheat germ every year.

In order to ensure the highest standards, the company implements stringent quality and safety policies. The business also operates a test kitchen to further support its work.
"Ensuring food safety is a major concern for farmers, producers and processors. In wheat production, mills such as Siemer Milling Company are regularly subjected to close scrutiny during audits carried out by customers and agencies. Having adequate processes and the right software to track and record maintenance work carried out on their machinery takes the pain out of this essential task"…. Read more.

Pictures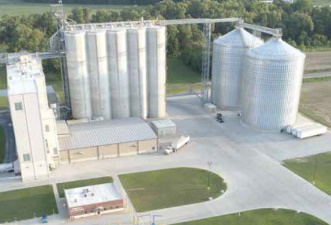 File attachments